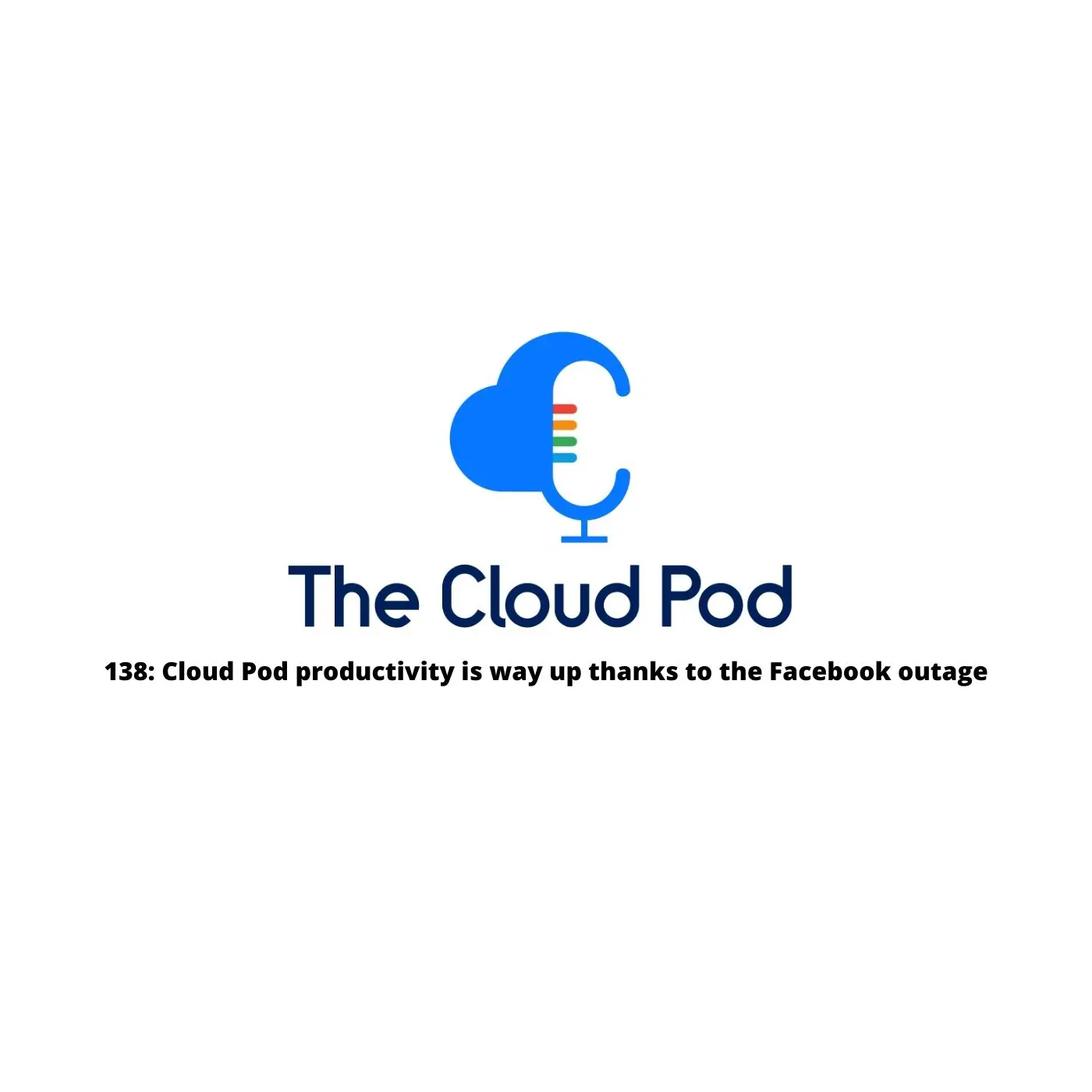 On The Cloud Pod this week, the team is running at half-duplex without Peter and Ryan. Plus Cloudflare R2 is here, Facebook died for a day, and AWS releases Cloud Control Plane. 
A big thanks to this week's sponsors:
Foghorn Consulting

, which provides full-stack cloud solutions with a focus on strategy, planning and execution for enterprises seeking to take advantage of the transformative capabilities of AWS, Google Cloud and Azure.
JumpCloud

, which offers a complete platform for identity, access, and device management — no matter where your users and devices are located.

 
This week's highlights
🚨 Cloudflare's new R2 service is making waves in the cloud object storage space, offering incentives like no egress fees and lower rates than its competitors. 

🚨 Influencers, boomers and bored teenagers collectively screamed on October 4th as Facebook and its associated apps experienced an unprecedented six-hour outage. 

🚨 AWS Cloud Control Plane offers developers an easier way to manage their third-party and AWS services with a new set of common APIs.
Top Quotes  
💡 "The bigger impact is actually WhatsApp, because for a large portion of the world, Whatsapp is the primary method of communication. If you go … to different countries overseas … everyone's on WhatsApp. Everybody. So to not have that communication is a huge loss. And you have to wonder, does Facebook need to think about diversifying their backend in some way? Should all of their DNS be inside Facebook?" 

💡 "[AWS Cloud Control API] is probably going to be a requirement for any new services that launch in AWS … which means that we will no longer be waiting weeks or months for new services to be available in CloudFormation."
General News: The day that Facebook died (for six hours)
AWS: On a mission to control the cloud
GCP:  Watch out Azure, GCP is coming for you
Azure: VMware expands across the map
TCP Lightning Round
⚡ Justin and Jonathan decide to give themselves both a participation point for showing up and recording, making the scores Justin (16), Ryan (9), Jonathan (12), Peter (1). 
Other Headlines Mentioned:
 Things Coming Up