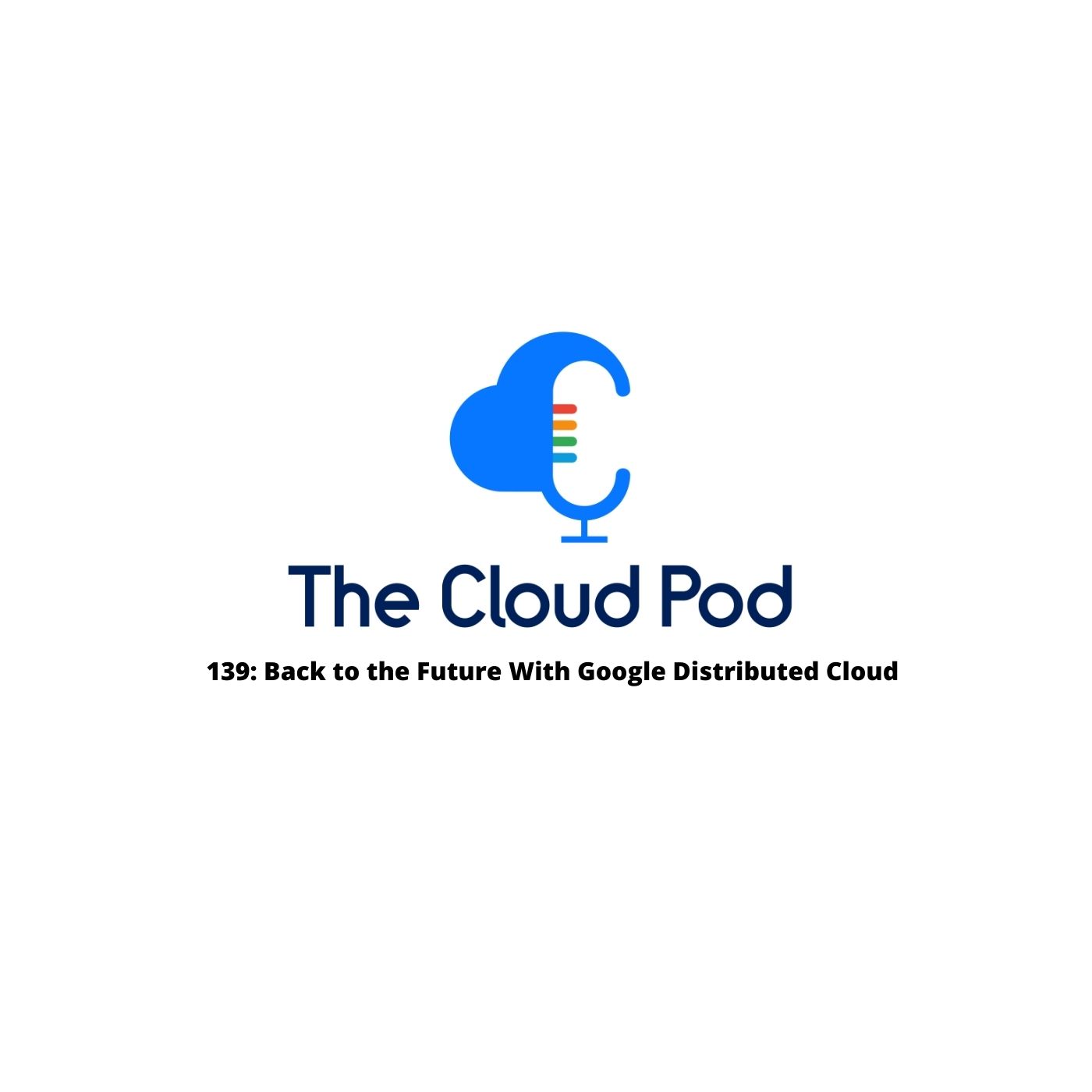 On The Cloud Pod this week, Jonathan reveals his love for "Twilight." Plus GCP kicks off Google Cloud Next and announces Google Distributed Cloud, and Azure admits to a major DDoS attack. 
A big thanks to this week's sponsors:
Foghorn Consulting

, which provides full-stack cloud solutions with a focus on strategy, planning and execution for enterprises seeking to take advantage of the transformative capabilities of AWS, Google Cloud and Azure.
JumpCloud

, which offers a complete platform for identity, access, and device management — no matter where your users and devices are located.

 
This week's highlights
🚨 After a few awkward keynotes, Google Cloud Next kicks off days one and two, highlighting new features and announcing Google's $10 billion investment in cybersecurity advancements.

🚨 At Google Cloud Next, GCP announced the Google Distributed Cloud: A network of hardware and software to help organizations improve cloud strategies. 

🚨 After tooting its horn for reduced DDoS attacks in 2021, Azure reveals details about the largest DDoS attack in its history. This 2.4 terabits/second attack was launched in late August against an Azure customer in Europe. 
Top Quotes  
💡 "It is kind of crazy, because [Google Distributed Cloud] is an open source project that's basically how to run Google Cloud in your own data center. It's probably a smart risk, because I do believe workloads will just eventually end up on Google Cloud."

💡 "The tools have the functionality built in, but unless you're offering that as a service to your end users … and thinking about the holistic management of the settings, the deployment and the full lifecycle of those things, it's the difference between enabling your business to be secure and just shooting it in the foot."
AWS: Keeping Quiet This Week for Google Cloud Next
GCP:  Thank U Google Cloud Next
Azure: Breaking DDoS Records — and not the Good Ones
TCP Lightning Round
⚡ Redeeming himself after missing last week's round, Ryan wins the point with a "LOTR" reference. This leaves the points at Justin (16), Ryan (9), Jonathan (12), Peter (1). 
Other Headlines Mentioned:
 Things Coming Up