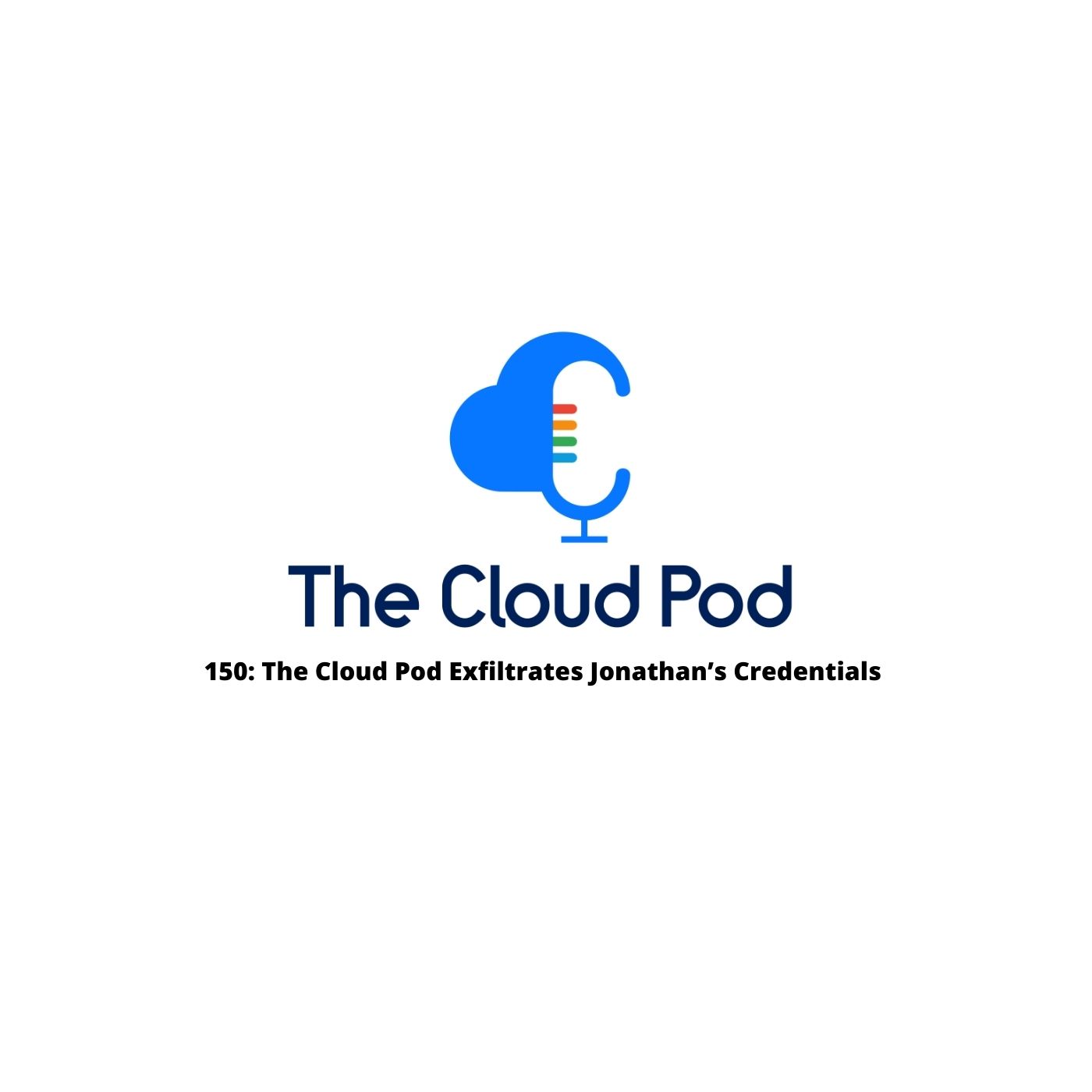 On The Cloud Pod this week, Jonathan is still AWOL. Also Amazon is on GuardDuty with credential exfiltration, Google Cloud Deploy is generally available, and Azure is suffering from more serious DDoS attacks. 
A big thanks to this week's sponsors:
Foghorn Consulting

, which provides full-stack cloud solutions with a focus on strategy, planning and execution for enterprises seeking to take advantage of the transformative capabilities of AWS, Google Cloud and Azure.
This week's highlights
🚨 Amazon's been on GuardDuty with enhanced detection of EC2 instance credential exfiltration. 

🚨 Google Cloud Deploy (GCD) is now generally available, making continuous delivery on Google Kubernetes Engine (GKE) easier.

🚨 Azure reports that it spent the last half of 2021 dealing with distributed denial-of-service (DDoS) attacks that are increasing in both severity and frequency. 
Top Quotes  
💡 "The biggest risk to cloud infrastructure is that you're one secret access key away from a big booboo."

💡 "Last November, [Azure] had just mitigated a pretty large attack — at the time the largest in history, at least from ones that have been reported to the world. … Things have gotten worse in Q3 and Q4 — not only the levels [of attacks], but the complexity has gotten worse."
AWS: Beefing Up GuardDuty
GCP: Google Cloud Deploy Makes Your Life Easier
🧮

Google Cloud Deploy (GCD) is now generally available

, making it easier to do continuous delivery to GKE. We've also done the math on this and it seems to be cheaper than Ryan: GCD customers get their first active delivery pipeline per account free, and pay a $15/month management fee for each additional pipeline. Whereas Ryan is, frankly, expensive.
Azure: Azure Under Attack and It's Getting Worse 
TCP Lightning Round
⚡ Justin's been doing his homework this week and wins the point, making the scores in  Jonathan's absence Justin (1), Ryan (1), Jonathan (0), Peter (0).
Other Headlines Mentioned:
Things coming up