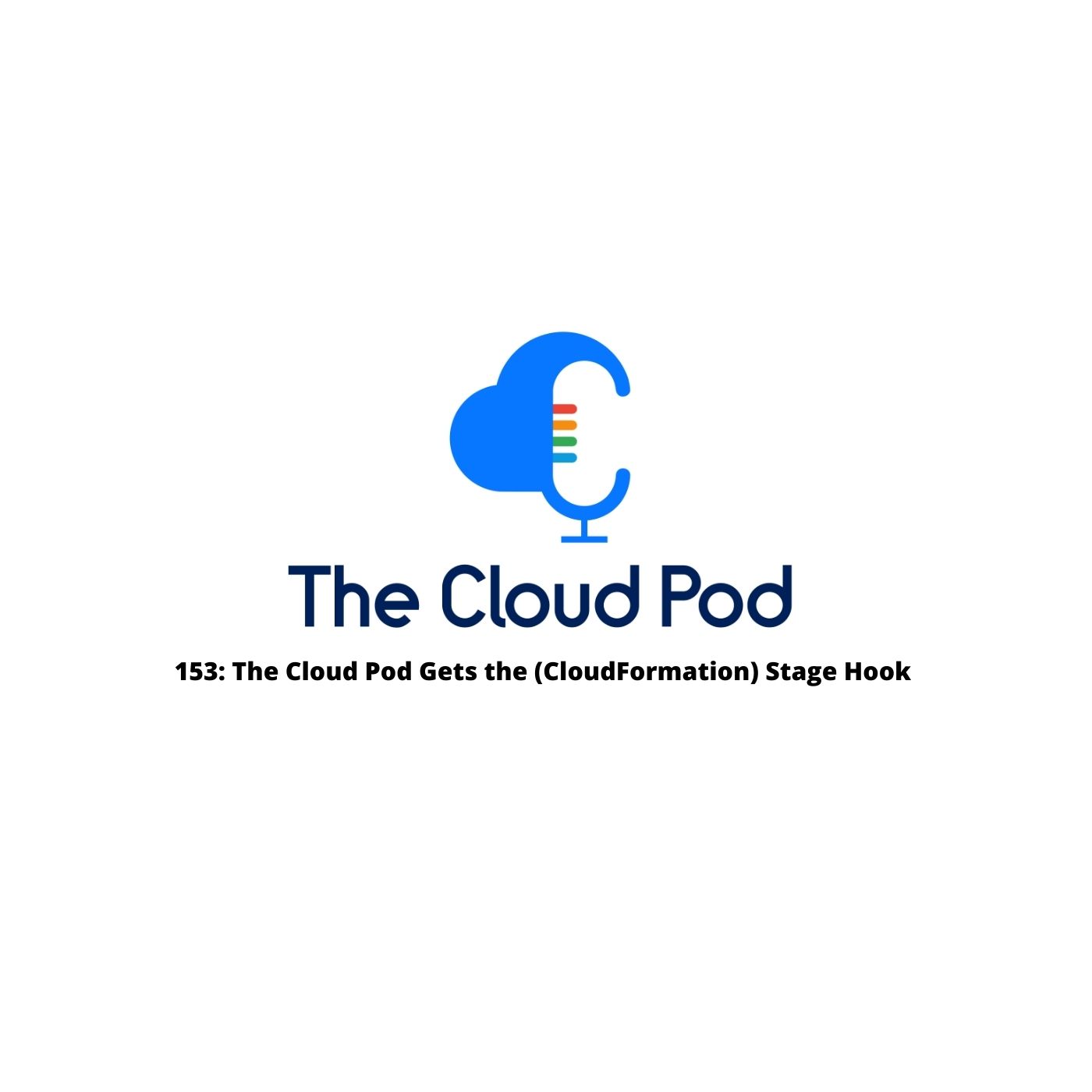 On The Cloud Pod this week, Jonathan's got his detective hat on. Plus Akamai steps up to CloudFare with Linode acquisition, AWS' CloudFormation Hooks lift us up, and EPYC instances are now available.
A big thanks to this week's sponsors:
Foghorn Consulting

, which provides full-stack cloud solutions with a focus on strategy, planning and execution for enterprises seeking to take advantage of the transformative capabilities of AWS, Google Cloud and Azure.
This week's highlights
🚨 Akamai notes CloudFare's aggressive pivot to edge computing and acquires AWS competitor Linode for $900m.

🚨 AWS announces the general availability of AWS CloudFormation Hooks, which should prove very useful.

🚨 Amazon provides EPYC-powered instances, with up to 15% improvement in price-performance.
Top Quotes  
💡 "When AWS announces general availability of an instance, I have never been unable to launch that instance to test it. … I can't say the same thing for workloads on GCP."

💡 "If you ever take a laptop that has no security patches on it and you put it on a network … it'll be hacked within minutes. It's crazy how bad it is, actually. This is what we always talk about: it's

when

you get hacked, not

if

you get hacked. Because if you have vulnerabilities, there's always a chance. It's just a matter of time before someone figures it out."
General News: Akamai Steps Up Its Game
AWS: Getting Its CloudFormation Hooks In
GCP: Also Wants To Be Epic
Azure: FLASH! Ah-ahhhh…
Oracle: Someday It'll Have Big Bills
TCP Lightning Round
⚡ If you were here for Peter this week, sorry: You had to put up with us three again. (He should be back next week.) The scores remain Justin (1), Ryan (1), Jonathan (1), Peter (0).
Other Headlines Mentioned:
Things Coming Up:
DevOps Enterprise Summit Virtual – Europe

10-12 May 2022  | 

Registration Open

  | 

CFP Open

DevOps Enterprise Summit Virtual – US – August 2-4, 2022

DevOps Enterprise Summit US Flagship Event

The Cosmopolitan of Las Vegas

–

October 18-20, 2022

AWS Summits – US April-October, APAC – May, EMEA – April – June

AWS Reinvent – November 28th-Dec-2 (assumed)

Google Next – June 6th – 8th 2022

Oracle OpenWorld

MS Ignite

MS Build