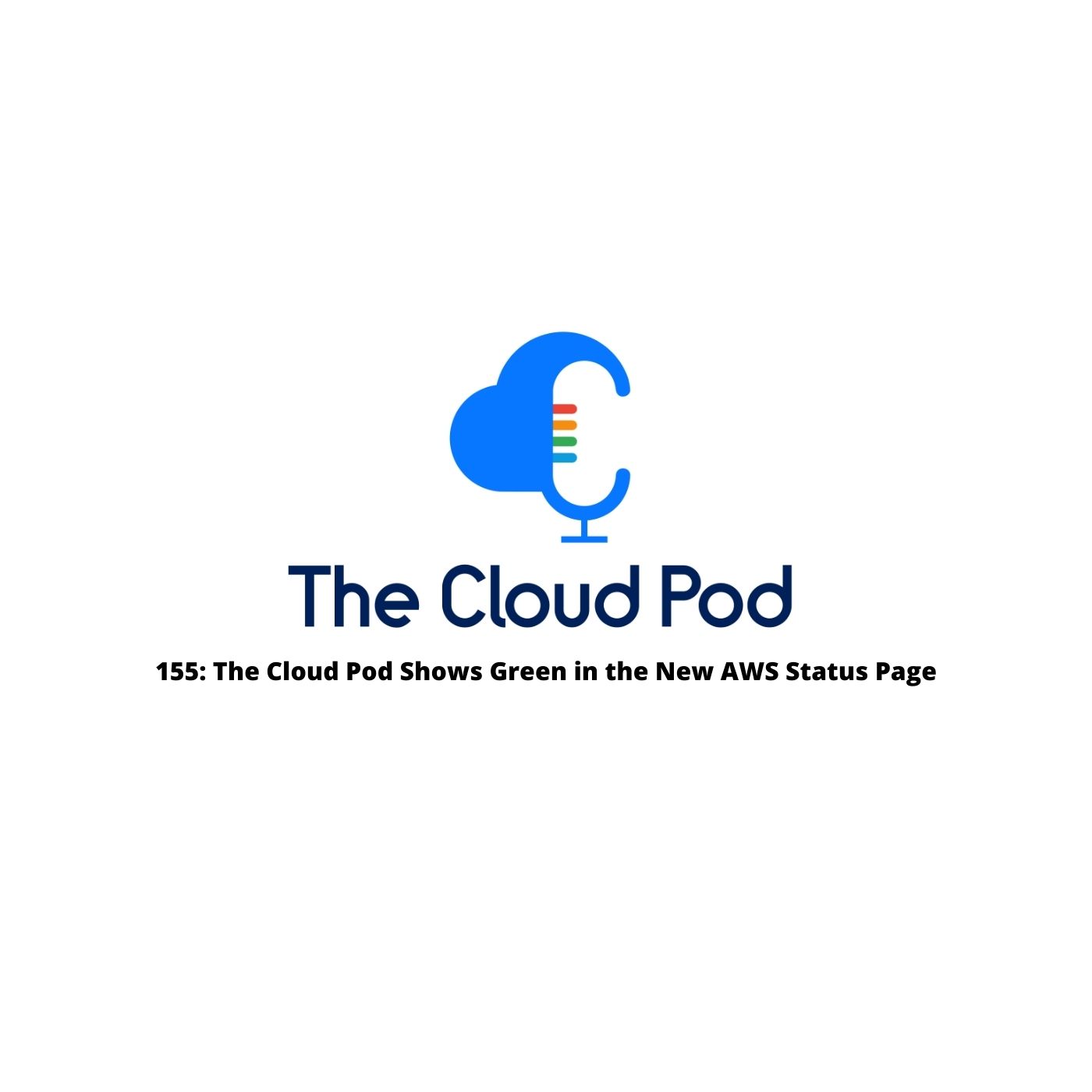 On The Cloud Pod this week, the team heads down a Cisco business model rabbithole. Plus cloud status pages struggle with reality, AWS is tracking carbon footprints, and Microsoft sees serious security business growth with Defender. 
A big thanks to this week's sponsor, Foghorn Consulting, which provides full-stack cloud solutions with a focus on strategy, planning and execution for enterprises seeking to take advantage of the transformative capabilities of AWS, Google Cloud and Azure.
This week's highlights
🚨 Cloud status pages aren't reflecting reported issues, in what appears to be a cover-up by error-shy cloud providers.

🚨 AWS introduces a new carbon footprint dashboard to help customers track their sustainability for cleaner, greener living.

🚨 Following on the heels of AWS and Azure, Microsoft Defender now provides security on Google Cloud, and is also available for Azure Cosmos DB.
Top Quotes  
💡 "Understanding the thresholds would be nice, but it's difficult, because if you have an instance up and running just fine, but you can't launch a new instance, is EC2 down? Is the control plane being down the same as the service itself being down? The ability to launch a new instance would be fairly instrumental to using the service. There're lots of very fine distinctions made between whether something's working or not. I think a little more transparency is needed. But I don't think they're trying to mislead anybody."
💡 "They're so strong in other areas, I think it's a mistake to try to compete everywhere with the two other companies that are roughly [their] size. Do the thing you're really good at and just keep doing it better."
General News: Move Along, Everything's Fine Here
AWS: Continuing Its Tradition of Silly Names
Azure: Ring, Ring
Oracle: Finally Fixed its RSS Feed
TCP Lightning Round
⚡ With Ryan absent this week, Justin jumps ahead, but Peter's still flagging behind, rendering the scores Justin (3), Ryan (1), Jonathan (1), Peter (0).
Other Headlines Mentioned:
Things Coming Up:
AWS Summits – US – April-October, APAC – May, EMEA – April-June

Google Cloud Summit Series (Updated Regularly) – Data Cloud Summit – April 6th

DevOps Enterprise Summit Virtual – Europe – May 10th-12th | 

Registration Open

  | 

CFP Open

Google Next – June 6th-8th

DevOps Enterprise Summit Virtual – US – August 2nd-4th

DevOps Enterprise Summit US Flagship Event 🎉

The Cosmopolitan of Las Vegas

–

October 18th-20th

MS Ignite – November 2nd-4th

AWS Reinvent – November 28th-Dec 2nd (assumed)

Oracle OpenWorld – TBC

MS Build – TBC