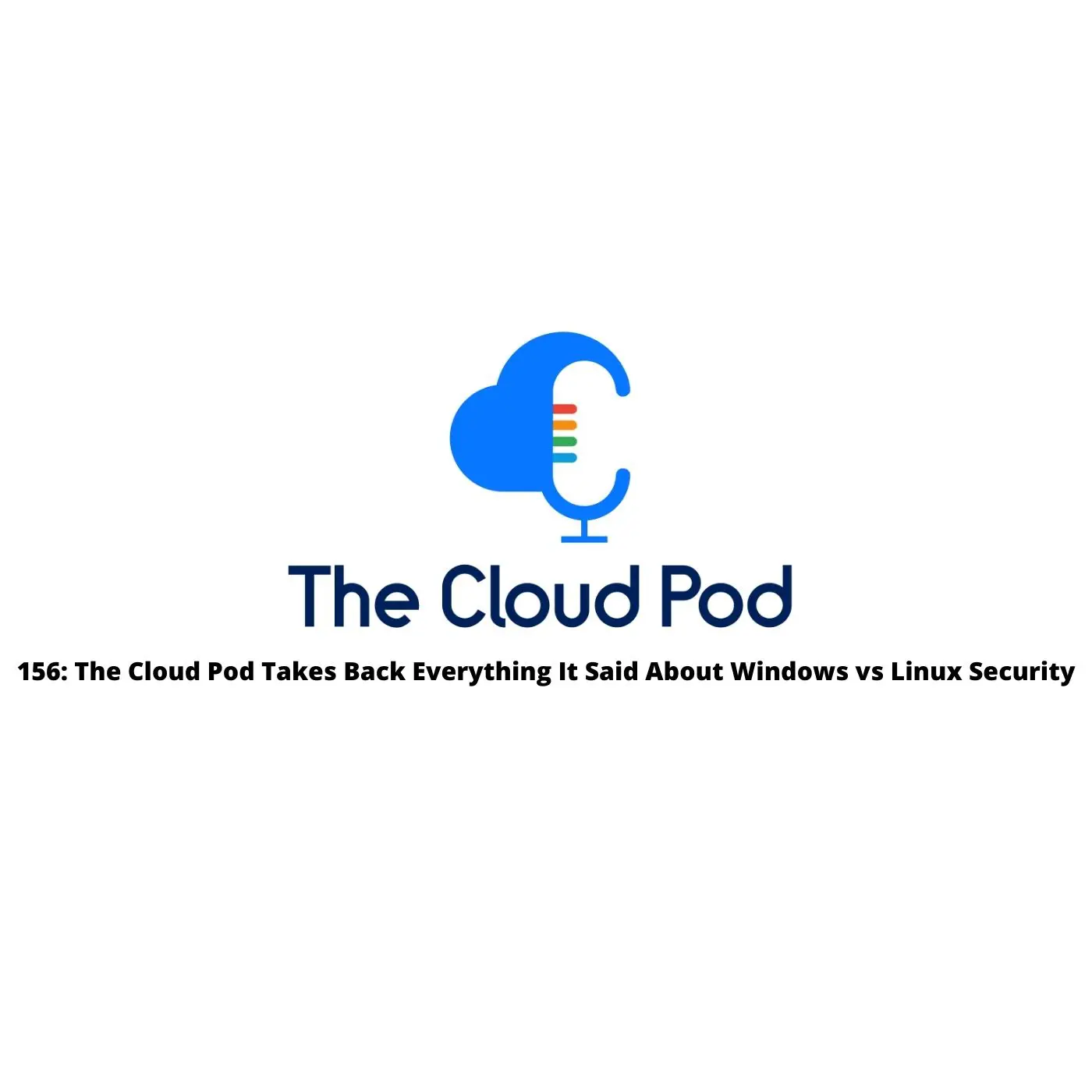 On The Cloud Pod this week, the team reminisces about dealing with awful database technologies, which Ryan luckily managed to avoid. Plus all things cybersecurity as Linux gets hit with a huge security emergency, Google acquires Mandiant for $5.4 billion, and Orca Security catches a major Azure cross-tenant vulnerability. 
A big thanks to this week's sponsor, Foghorn Consulting, which provides full-stack cloud solutions with a focus on strategy, planning and execution for enterprises seeking to take advantage of the transformative capabilities of AWS, Google Cloud and Azure.
This week's highlights
🚨

Linux is on the backfoot as it's hit by the most severe vulnerability in years.

🚨

Google has acquired the cybersecurity giant Mandiant for a cool $5.4 billion.

🚨

Orca Security catches a huge Azure cross-tenant vulnerability.
Top Quotes  
💡 "But is Mandiant now going to be suddenly finding the vulnerabilities and publishing the vulnerabilities that they're finding in Azure and AWS, and happen to maybe not mention the ones externally that are happening in GCP? They're no longer an independent third party."

💡 "Even with these things happening, you're still safer running in the cloud. Even though there are outages, you're still more highly available in the cloud. I hate to see these things in the news."
General News: Linux Is Feeling the Pain
AWS: Solving Very Cloudy Problems 
GCP: Getting Out the Wallet 
Azure: Take Shelter From the Storm
Oracle: Oracle Customers Seeking Improved Performance With… Oracle?
TCP Lightning Round
⚡ Justin charges ahead once again and Peter's (sadly) still lagging, making the scores Justin (3), Ryan (1), Jonathan (1), Peter (0).
Other Headlines Mentioned:
Things Coming Up:
AWS Summits – US – April-October, APAC – May, EMEA – April-June

Google Cloud Summit Series (Updated Regularly) – Data Cloud Summit – April 6th

DevOps Enterprise Summit Virtual – Europe – May 10th-12th |

 

Registration Open

  | 

CFP Open

Google Next – June 6th-8th

DevOps Enterprise Summit Virtual – US – August 2nd-4th

DevOps Enterprise Summit US Flagship Event 🎉

The Cosmopolitan of Las Vegas

–

October 18th-20th

MS Ignite – November 2nd-4th

AWS Reinvent – November 28th-Dec 2nd (assumed)

Oracle OpenWorld – TBC

MS Build – TBC