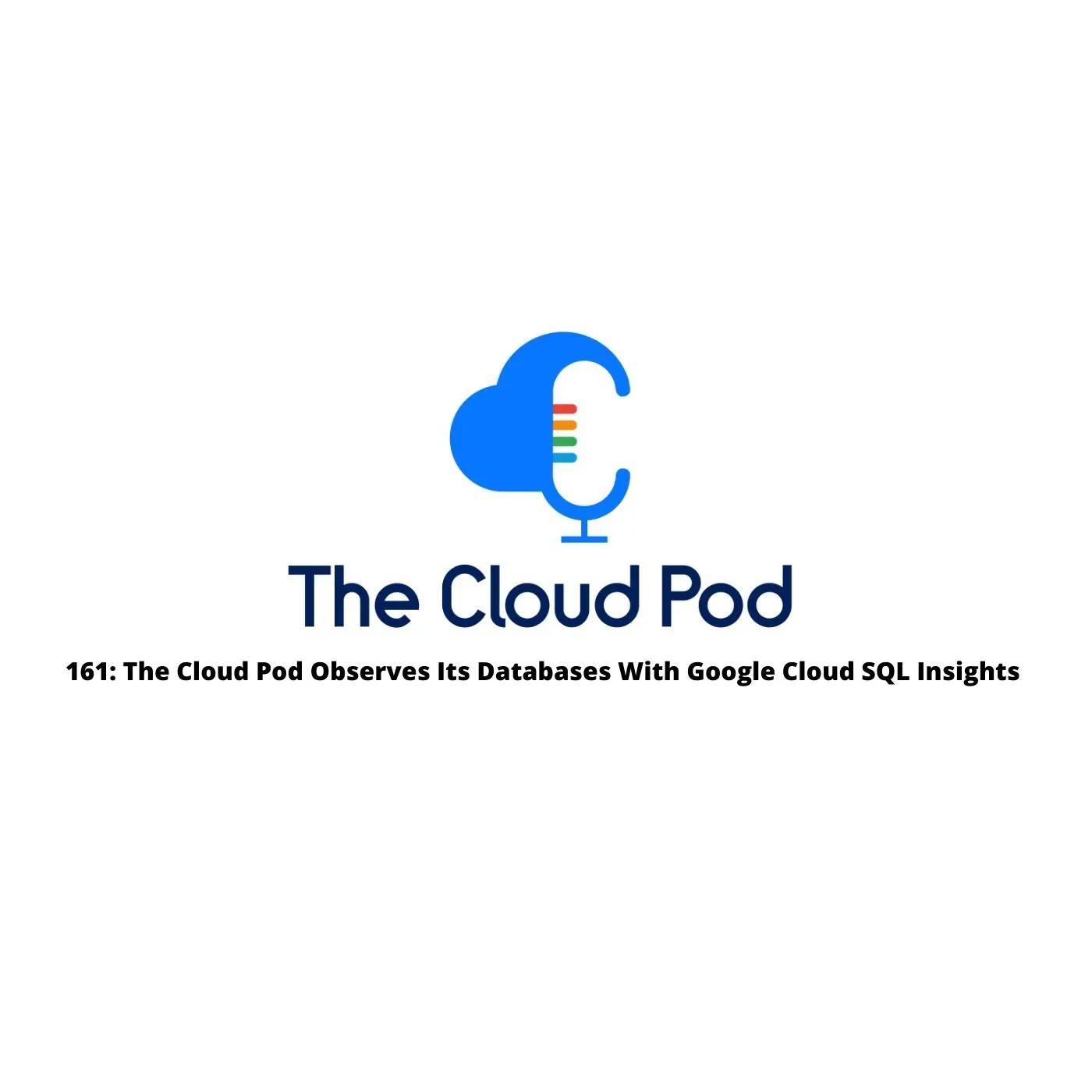 On The Cloud Pod this week and with half the team gone fishin', Justin and Peter hash it out short and sweet. Plus Google Cloud SQL Insights, Atlassian suffers an outage, and AWS finally offers accessible Lambda Function URLs.
A big thanks to this week's sponsor, Foghorn Consulting, which provides full-stack cloud solutions with a focus on strategy, planning and execution for enterprises seeking to take advantage of the transformative capabilities of AWS, Google Cloud and Azure.
This week's highlights
🚨

Atlassian suffers an outage, sparking fears of data loss.

🚨

AWS offers some very welcome accessibility for Lambda Functions.

🚨

Google announces Cloud SQL Insights for MySQL.
Top Quotes  
💡 "When Lambda first came out, before I even used it, this is how I thought it would work … then it didn't. So it's cool that it's now available. I'm surprised it wasn't the default — the starting point — before getting more complex, like API gateways."

💡 "It's almost required: These tools are so important when it's a managed service and you can't get under the covers yourself. So it's cool, for sure. Especially when you get into how these things work with your cloud and how they interact with each other, it becomes even more important."
General News: Atlassian Made a DevOops
AWS: Lambda Finally Does What It Was Always Meant To
GCP: Great Powers of Observation Unlocked
TCP Lightning Round
⚡ With Ryan and Jonathan out of action this week, Peter feels bad about the prospect of giving Justin a point, with the scores staying at Justin (4), Ryan (1), Jonathan (2), Peter (1).
Other Headlines Mentioned:
Things Coming Up:
May 4th – Google Workspace Summit
May 4-5th – Madrid
May 11-12th – Berlin
May 18th – Tel Aviv
May 23-25th – Washington DC 
DevOps Enterprise Summit Virtual – Europe – May 10th-12th |

 

Registration Open

  | 

CFP Open

Google Next – June 6th-8th

AWS Reinforce – June 28th-29th

→ Now Moved to Boston

DevOps Enterprise Summit Virtual – US – August 2nd-4th

DevOps Enterprise Summit US Flagship Event 🎉

The Cosmopolitan of Las Vegas

–

October 18th-20th

MS Ignite – November 2nd-4th

AWS Reinvent – November 28th-Dec 2nd (assumed)

Oracle OpenWorld – TBC

Microsoft events – TBD

Check for status