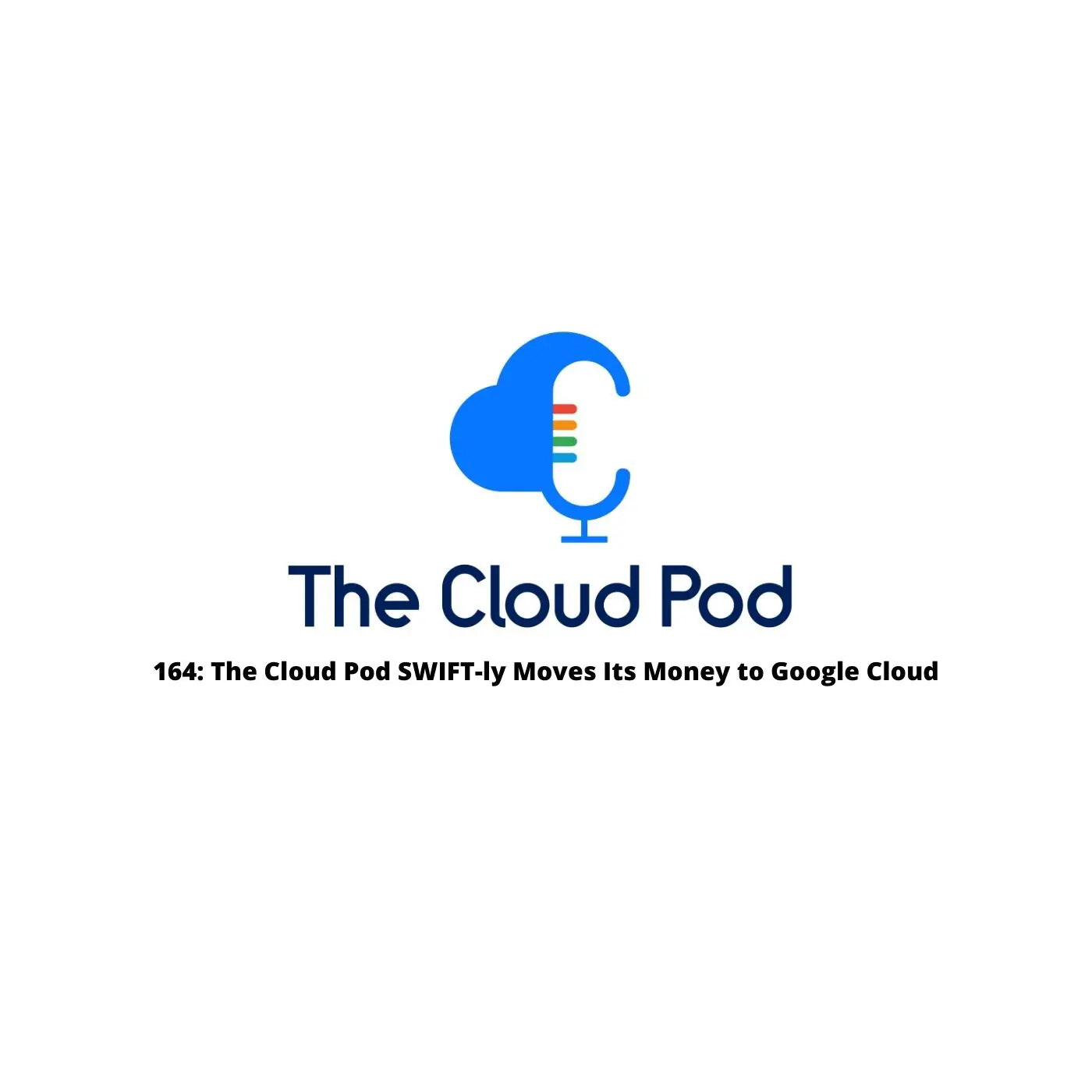 On The Cloud Pod this week, Peter's been suspended without pay for two weeks for not filing his vacation requests in triplicate. Plus it's earnings season once again, there's a major Google and SWIFT collaboration afoot, and MSK Serverless is now generally available, making Kafka management fairly hassle-free.
A big thanks to this week's sponsor, Foghorn Consulting, which provides full-stack cloud solutions with a focus on strategy, planning and execution for enterprises seeking to take advantage of the transformative capabilities of AWS, Google Cloud and Azure.
This week's highlights
🚨 Earnings season is upon us once again, with billions earned and lost. Who are the winners? 

🚨 MSK Serverless is now generally available as a boon for Kafka management.

🚨 Google and SWIFT uproot the financial world in announcing a huge cloud-based collaboration.

 
Top Quotes  
💡 "It's hard to call a 32% increase for Azure earnings a slowdown, but it is definitely slower than what they saw in 2021 and the boom of the pandemic. But the overall trend is everyone's gonna keep adopting cloud hyperscalers to host their infrastructure."

💡 "The important thing about this is that it's signaling a change in compliance controls; all these financial organizations with very traditionally physical hardware in Iraq in the data center [had] no way to move to the cloud. So whether it's through advocacy or proof of process, being able to virtualize all these things is going to be huge and will open up a massive market for new customers."
General News: Earnings Are In, and It's Looking… Good?
🏞️ Imagine earning $116.4 billion and then

still losing money

. But fear not after such a rough quarter, Amazon: AWS revenue is here to save the day at 37%.

⭕ Meanwhile,

Google

revenue increased slightly below expectations, and GCP is still losing money — but $43 million less than last year.

🚀 Finally, Microsoft has

Azure to thank

for its 32% growth.
AWS: A Truly Kafkaesque Affair
GCP: Last Chance to Register for the Google Cloud Security Summit
Azure: Premium Class Warfare
TCP Lightning Round
⚡ The team agrees that no one earns the point this week, with the scores remaining at Justin (5), Ryan (1), Jonathan (2), Peter (1).
Other Headlines Mentioned:
Things Coming Up:
May 17th – Google Security Summit
June 2nd – Startup Summit
June 9th – Applied ML Summit
June 28th – Sustainability Summit
May 18th – Tel Aviv
May 23-25th – Washington DC 
Google Next – June 6th-8th

AWS Reinforce – June 28th-29th

→ Now Moved to Boston

DevOps Enterprise Summit Virtual – US – August 2nd-4th

DevOps Enterprise Summit US Flagship Event 🎉

The Cosmopolitan of Las Vegas

–

October 18th-20th

MS Ignite – November 2nd-4th

AWS Reinvent – November 28th-Dec 2nd (assumed)

Oracle OpenWorld – TBC

Microsoft events – TBD

Check for status