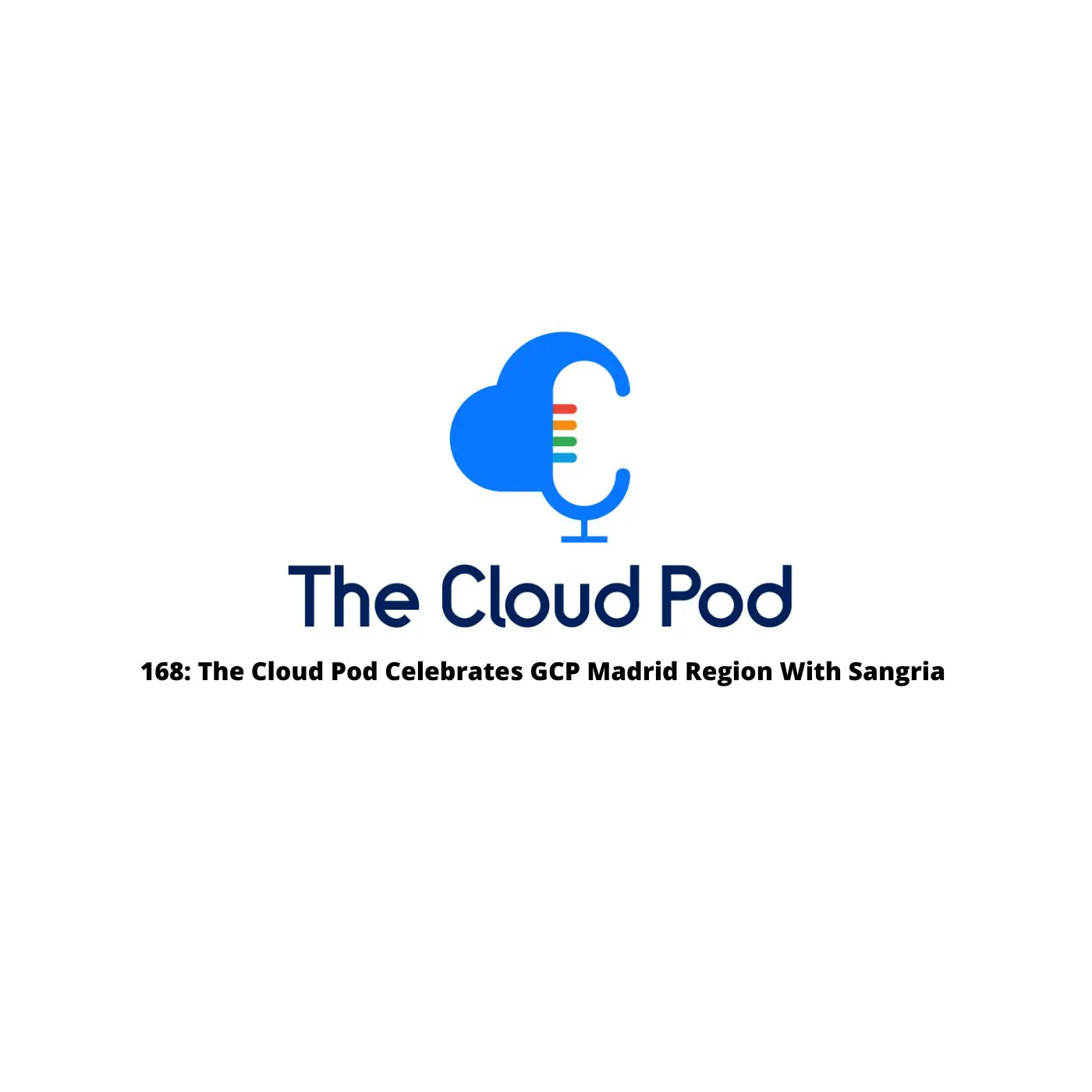 On The Cloud Pod this week, the team discusses the new Madrid region's midday siesta shutdown. Plus: Broadcom acquires VMWare for $61 billion, Azure gets paradigmatic with 5G, and you can now take the 2022 Google-DORA DevOps survey.
A big thanks to this week's sponsor, Foghorn Consulting, which provides full-stack cloud solutions with a focus on strategy, planning and execution for enterprises seeking to take advantage of the transformative capabilities of AWS, Google Cloud and Azure.
This week's highlights
🚨 Broadcom acquires VMWare for $61 billion, in one of the largest-ever acquisitions.

🚨 Google Cloud and DORA team up to bring us the 2022 Accelerate State of DevOps Survey.

🚨 Azure calls 5G a "paradigm," but is it just hype?
Top Quotes  
💡 "This is an interesting reverse on the large cloud providers getting into the silicon business, which makes sense to me — that they want to control their supply chain and optimize. … Is Broadcom going to start becoming like a cloud provider? That's interesting. I wouldn't suspect that."

💡 "What [is Azure] trying to do? Are they trying to sell us on [5G]? Are they trying to change the way we develop? Because we're just going to waste our time developing stuff that requires some of these things, and then the infrastructure is not going to be there to support it."
General News: Diversifying the Portfolio
AWS: Need for Speed
💾

If you need a lot of disk space to log transactions, you're in luck: Amazon EC2 M6id and C6id instances

buff up their storage

by up to 7.6TB.

📸 Ryan's usually doing whatever he can to avoid this, but if you need Elastic Volumes and Fast Snapshot Restore (FSR) support for io2 Block Express

,

you've now got it

.                                   
GCP: the State of DevOps in 2022
Azure: Getting a Little Meta
TCP Lightning Round
⚡ Justin (5) continues resting on his laurels, with Jonathan (2) and Ryan (1) tailing behind and Peter (1) still in the dungeon.
Other Headlines Mentioned:
Things Coming Up:
Sustainability Summit – June 28th
AWS Reinforce – June 28th-29th

→ Now Moved to Boston

DevOps Enterprise Summit Virtual – US – August 2nd-4th

DevOps Enterprise Summit US Flagship Event 🎉

The Cosmopolitan of Las Vegas

–

October 18th-20th

MS Ignite – November 2nd-4th

AWS Reinvent – November 28th-Dec 2nd (assumed)

Oracle OpenWorld – TBC

Microsoft events – TBD

Check for status