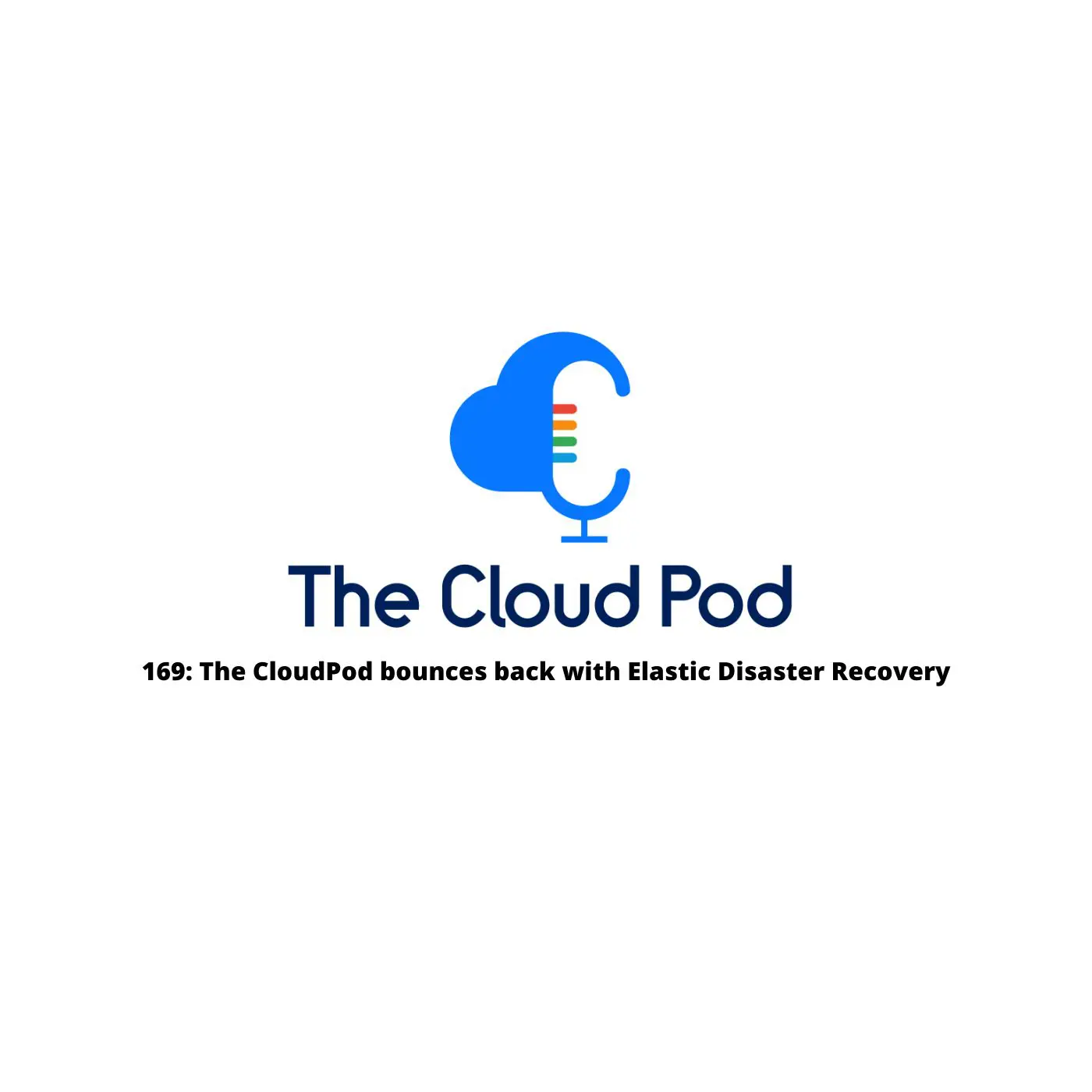 On The Cloud Pod this week, half the team whizzes through the news in record time. Plus: AWS Elastic Disaster Recovery, Google Distributed Cloud adds AI, ML and Database Solutions, and there's another win for NetApp with Azure VMware Solution.
A big thanks to this week's sponsor, Foghorn Consulting, which provides full-stack cloud solutions with a focus on strategy, planning and execution for enterprises seeking to take advantage of the transformative capabilities of AWS, Google Cloud and Azure.
This week's highlights
🚨 AWS Elastic Disaster Recovery now supports up to 300 staging and target accounts, which seems like a small number for some enterprises with thousands.

🚨With the power of Anthos, Google Distributed Cloud adds AI, ML and Database Solutions — continuing the trend of service monetization regardless of host location.

🚨 Another win for NetApp, the home of choice for Azure VMware solutions optimization.

 
Top Quotes  
💡 "If you're really doing auto scaling [and] traditional cloud native, you don't use the service because you've already built it into your app. So this is for legacy IT operations like SAP, Oracle, and others. Three hundred or 3,000 covers small and medium business, but large enterprise has way more than that."

💡 "When Anthos first was announced, and Outpost for AWS, we talked about how likely it was that more and more cloud-native services were going to be made available anywhere, on any cloud, in any data center. It's definitely a pattern of monetizing the services regardless of where they're hosted."
AWS: Bouncing Back From Disaster
GCP: Complexity on Top of Complexity
Azure: It's All About the Datastores
TCP Lightning Round
⚡ Justin (5) tells Jonathan (2) to try his best to win 0 points, safe from Ryan (1) and Peter (1) in the dungeon.
Other Headlines Mentioned:
Things Coming Up:
Sustainability Summit – June 28th
AWS Reinforce – June 28th-29th

→ Now Moved to Boston

DevOps Enterprise Summit Virtual – US – August 2nd-4th

DevOps Enterprise Summit US Flagship Event 🎉

The Cosmopolitan of Las Vegas

–

October 18th-20th

MS Ignite – November 2nd-4th

AWS Reinvent – November 28th-Dec 2nd (assumed)

Oracle OpenWorld – TBC

Microsoft events – TBD

Check for status