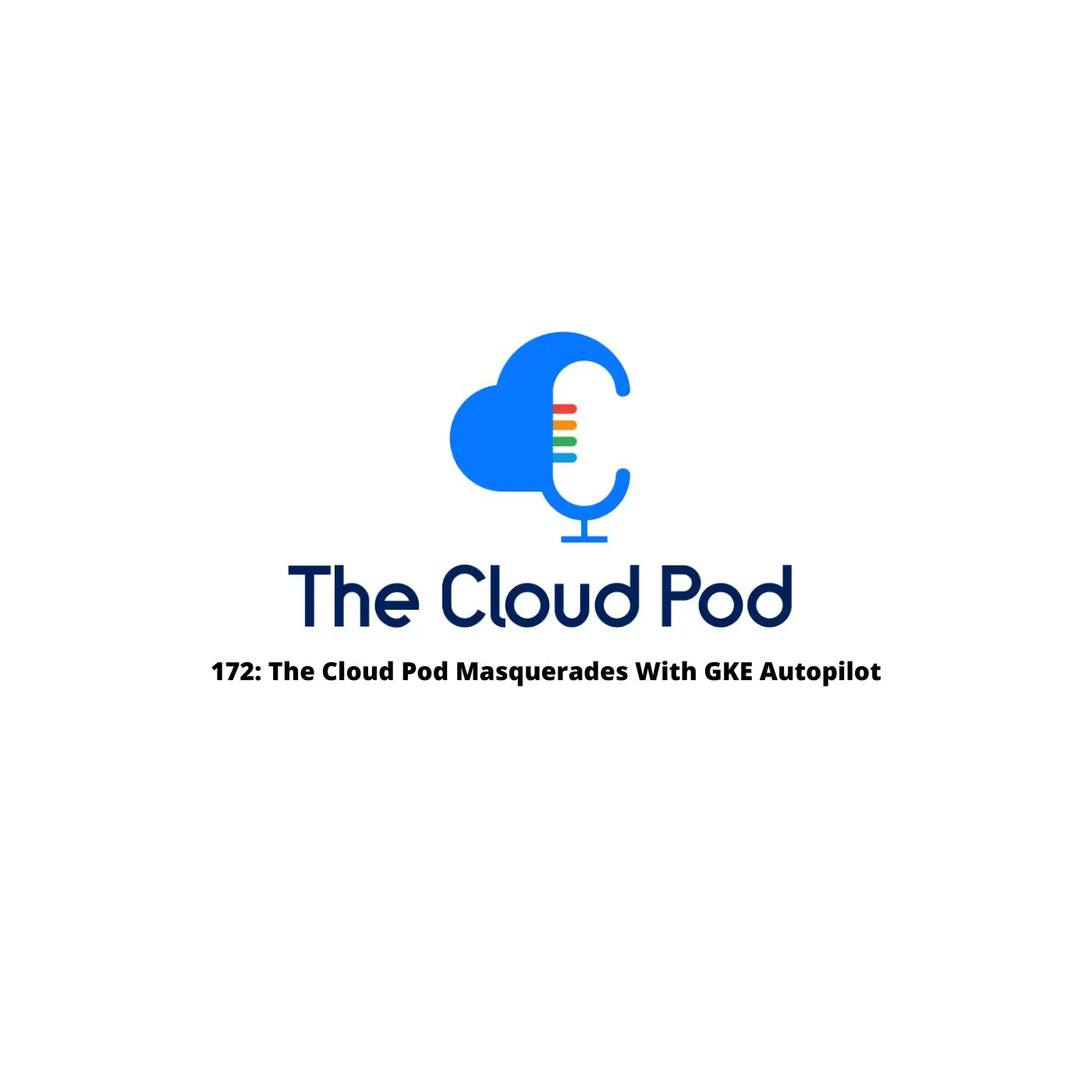 On The Cloud Pod this week, the team discusses data sovereignty for future space-customers. Plus: There's a global cloud shortage, Google announces Apigee advanced API security, and GKE Autopilot gets new networking features.
A big thanks to this week's sponsor, Foghorn Consulting, which provides full-stack cloud solutions with a focus on strategy, planning and execution for enterprises seeking to take advantage of the transformative capabilities of AWS, Google Cloud and Azure.
This week's highlights
🚨 Microsoft is the latest victim in a global cloud shortage, spinning it as a temporary issue fueled by surging Teams demand and rapid Azure growth.

🚨 Google announces Apigee Advanced API Security in a bid to defend against increased attacks and traffic volumes.

🚨 GKE Autopilot gets new network features in the form of IP masquerading and eBPF, now generally available.
Top Quotes  
💡 "The supply chain has been huge on a lot of people. You don't hear so much from Amazon, and I don't know if that's related to the commerce site Amazon.com and the overprovisioning they did … If AWS went the same route and has a bunch of stock, cluster manufacturing their own chips, maybe they have a little bit more control. But everyone else is screwed."

💡 "In the article, it just says what you can do to detect bots. But some bots are the use case [you're] selling to the world. … On the surface, it sounds logical, but there are some 'gotchas' that you need to be careful of if you're doing B2B or doing things that look bot-ish."
General News: All the Joy of the Crypto Crash
💢 Apparently the tech talent crunch (not because we suck at running Kafka) is to blame for

a 68% reliance on AWS managed services

. Come on, VentureBeat, you can do better than this! 

🌤️ Microsoft is in the yellow zone because of a

global cloud shortage

, which it's attributing to rapid Azure growth and increased Teams demand.
GCP: The Very Apigee of Security
Azure: Head in the Clouds
TCP Lightning Round
⚡ With a full house this week, Jonathan (3) edges closer to Justin (5), with Ryan (2) and Peter (1) tailing slightly behind.
Other Headlines Mentioned:
Things Coming Up:
AWS re:Inforce – July 26th-27th

→ Now Moved to Boston

DevOps Enterprise Summit Virtual – US – August 2nd-4th

DevOps Enterprise Summit US Flagship Event 🎉

The Cosmopolitan of Las Vegas

–

October 18th-20th

MS Ignite – November 2nd-4th

AWS Reinvent – November 28th-Dec 2nd (assumed)

Oracle OpenWorld – TBC