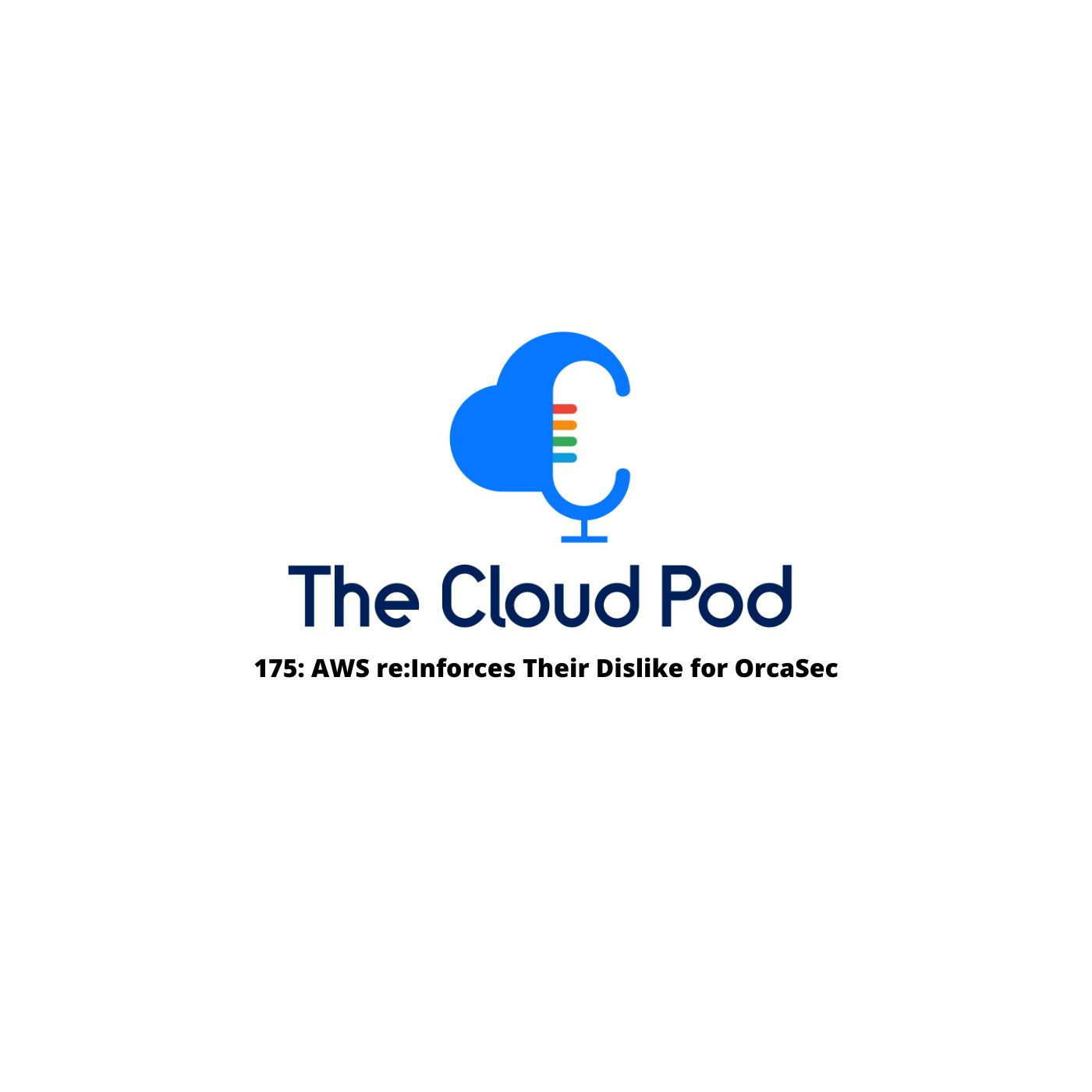 On The Cloud Pod this week, the team gets skeptical on Prime Day numbers. Plus: AWS re:Inforce brings GuardDuty, Detective and Identity Center updates and announcements; Google Cloud says hola to Mexico with a new Latin American region; and Azure introduces its new cost API for EC and MCA customers.
A big thanks to this week's sponsor, Foghorn Consulting, which provides full-stack cloud solutions with a focus on strategy, planning and execution for enterprises seeking to take advantage of the transformative capabilities of AWS, Google Cloud and Azure.
This week's highlights
🚨 AWS re:Inforce brings us Amazon GuardDuty, Amazon Detective and IAM Identity Center releases, updates and name-changes for additional protection

and

headache.

🚨 Google Cloud adds a third Latin American data region to its collection — this time, in Mexico.

🚨 EA and MCA customers now benefit from Azure's new Cost Details API for better HR and finance management.
Top Quotes  
💡 "This must always have been their plan. Amazon did not build that block Inspection Service just so that Orca could serve their own customers. They must have had an eye on the huge customer base of people using EBS Volumes to do this exact same thing. So it's no surprise [as they've] had almost two years of sole ownership of the service to deliver this to customers. I'm not surprised at all to see an enhancement like this. And it's awesome. Really."

💡 "Microsoft is in a lucky position, because the Windows ecosystem has been very services heavy for a long time. … They've got this unique position where they can deprecate … they can pivot to new APIs more quickly than AWS, who are stuck with so many customers [and it's] very painful for them to deprecate … It's lucky that [Microsoft] don't have customers that would push back against this, because they're used to constant change."
AWS: re:Inforcing Prime Numbers
GCP: Making US Automakers Happy One Latin American Region at a Time
🇲🇽 Google Cloud says

hola to Mexico

, as it adds a third Latin American data region following Santiago, Chile, and Sao Paulo, Brazil. If there are further updates within the next three to four years, Ryan has kindly volunteered to be The Cloud Pod's reporter on the ground.

0️⃣ Not "no code," just… "low code:" Next-gen

Dataflow covering Prime, Go and ML

is here. See if you can get as excited as your hosts.

🚤 Pretty neat with nice integrations across it, the

generally available BigLake

allows you to unify data lakes and warehouses.
Azure: The Buzzword Is Deprecate
💸 HR and finance rejoice: Both Enterprise Agreement (EA) and Microsoft Customer Agreement (MCA) customers benefit from the

Microsoft Cost Details API

, now generally available.

⬆️ If you're doing patch management — which you will be if you're running Windows on Azure — you've got the public preview of

Update Management Center

to get hyped about. More importantly, it's a very nice and easy graphic dashboard to say that you're in patch compliance. 

📦 And if you're unhappy with MSIs, you'll love the general availability of

VM Applications

, designed to manage and deploy applications to VMs and VMSS. Another package manager? Great! Just what we need.
Oracle: Taking a Walk on the Wild Side
🤝Oracle decides that if you can't beat them, you should

join them

, as it

announces its database service for Azure

. Multicloud for managed services? This level of integration at the UX level is kind of nuts. If you make a website that looks like somebody else's website, it's

usually

called a scam, right?
TCP Lightning Round
⚡ Justin would've awarded the point to Ryan if points were being awarded, but they're not. As such, the scores remain at: Justin (6), Jonathan (3), Ryan (3), Peter (1).
Other Headlines Mentioned:
Things Coming Up:
DevOps Enterprise Summit US Flagship Event 🎉

The Cosmopolitan of Las Vegas

–

October 18th-20th

MS Ignite – November 2nd-4th

AWS Reinvent – November 28th-Dec 2nd (assumed)

Oracle OpenWorld – TBD

Microsoft events – TBD

Check for status
After Show:
Google

fires the engineer

who claimed its AI was sentient. Obviously revealing company secrets is a big no-no, but it does raise interesting questions about how we'll test sentience in the future.