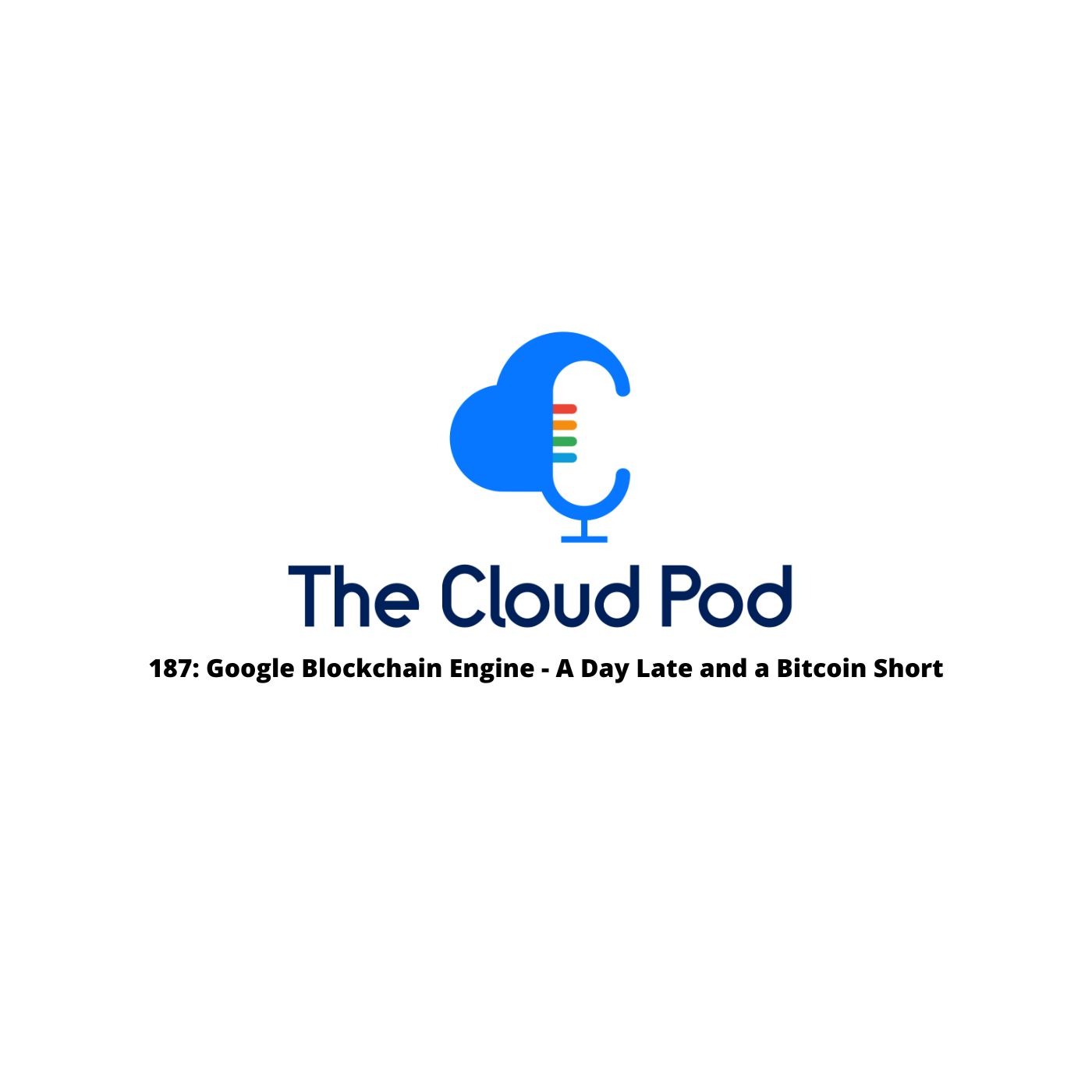 On The Cloud Pod this week, Amazon announces Neptune Serverless, Google introduces Google Blockchain Node Engine, and we get some cost management updates from Microsoft.
Thank you to our sponsor, Foghorn Consulting, which provides top notch cloud and DevOps engineers to the world's most innovative companies. Initiatives stalled because you're having trouble hiring? Foghorn can be burning down your DevOps and Cloud backlogs as soon as next week.
General News [1:24]
Episode Highlights
Top Quote
💎 "Google Cloud is an important partner to HashiCorp, and our enterprise customers use HashiCorp Terraform and Google Cloud to deploy mission critical infrastructure at scale. With 70 million downloads of the Terraform Google Provider this year and growing, we're excited to collaborate closely with Google Cloud to offer our joint customers a seamless experience which we believe will significantly enhance their experience on Google Cloud." – Burzin Patel, HashiCorp VP, Global Partner Alliances. [39:38]
AWS: Amazon Goes to Neptune
GCP: Google Goes Blockchain?
Azure: Microsoft's Got that Money (Update), Honey!
After Show:
⚡ TCP Lightning Round (Justin 8, Ryan 6, Jonathan 4, Peter 0) [50:53]
Things Coming Up:
AWS Reinvent – November 28th-Dec-2
And that is the week in the cloud. We would like to thank our sponsors Foghorn Consulting. Check out our website, the home of the cloud pod where you can join our newsletter, Slack team, send feedback or ask questions at thecloudpod.net or Tweet at us with hashtag #thecloudpod