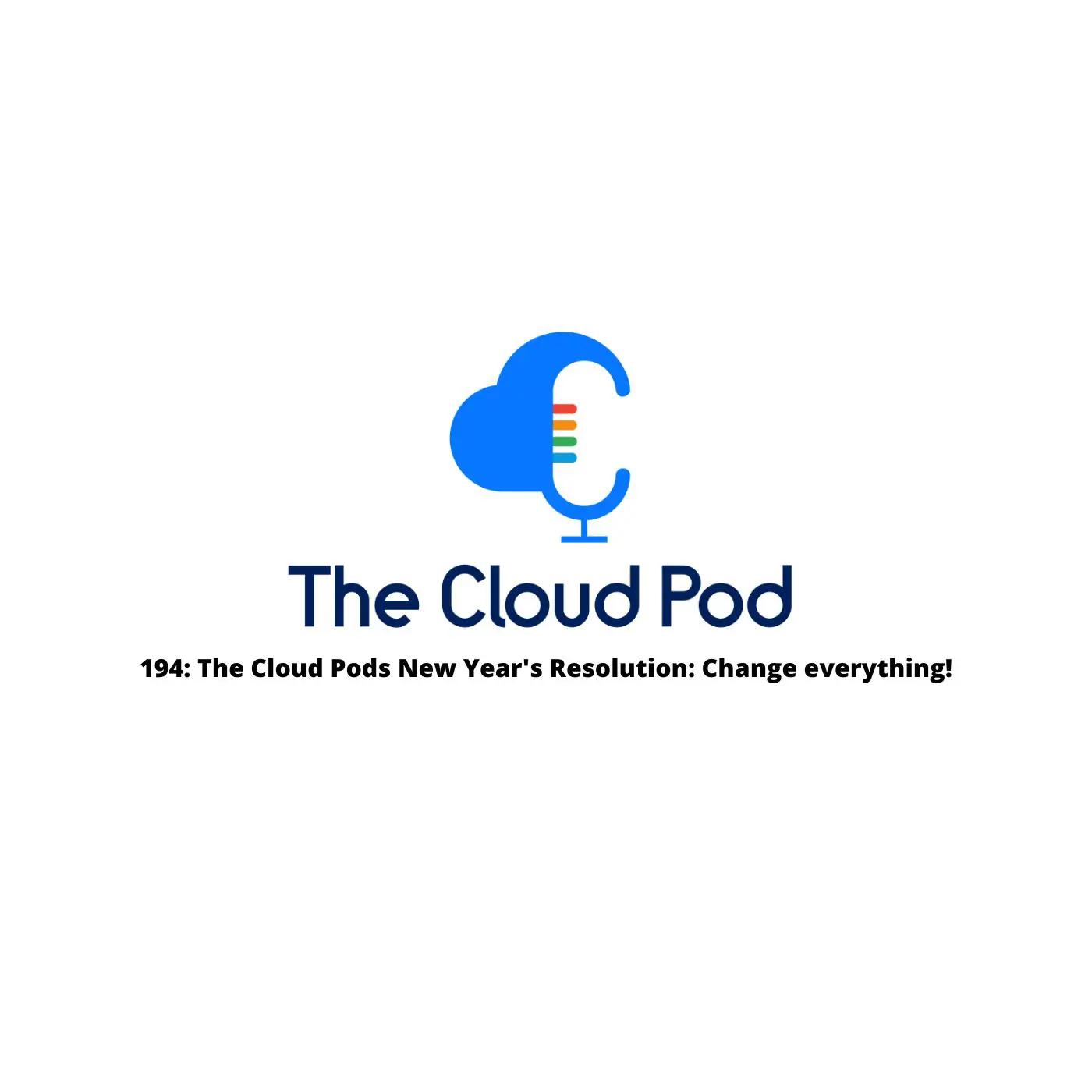 For our New Years Resolution, we decided to change some of our show. First, we have cut the lightning round in favor of our new Cloud Journey series, where we will talk about core cloud concepts over several episodes. We are also covering only the larger stories from the cloud providers, we still want to provide you with all of the news, so you'll find it in the show notes; if you enjoy the aggregation, subscribe to our newsletter to get the show notes to get your mailbox weekly.  Share your feedback through our website or join our slack team. 
On this episode of The Cloud Pod, the team follows up on the news from Salesforce's last episode, as workforce cuts ensue as a fallout of the noted decline in productivity, with more on 2023 predictions from Peter, including general expectations in the tech space, while also highlighting the new Graph-explorer tool by Amazon Neptune, GCP security trends for the coming year, the CES Conference and CCOE from the new Cloud Journey Series.
A big thanks to this week's sponsor, Foghorn Consulting, which provides full-stack cloud solutions focused on strategy, planning and execution for enterprises seeking to take advantage of the transformative capabilities of AWS, Google Cloud and Azure.
This week's highlights
🚨 AWS: Amazon Neptune announces a new open-source low-code visual exploration tool, the Graph-explorer.
🚨 GCP releases an article on security trends to expect in 2023.
🚨 The Cloud Journey Series; The Cloud Center of Excellence (CCOE)
Top Quotes
💡 "A lot of traditional security operations has been at the infrastructure level; tracking packets and using the header information of those packets for identification, and none of that really works on cloud anymore"
💡 "It's not just how to use cloud technology, which is what the IT teams were focused on, it's how do you provide the value of cloud into your business and succeed?"
💡 "Understanding the advantages of why you want to adopt Cloud is really important for a business, even before they start the CCOE" 
Follow up:
5 things to look out for in tech
Big Changes ahead in 2023 for big tech with poor valuations, justifying their software against slashing budgets and the next big thing; is it AI, AR, VR?
AWS: Amazon Neptune announces Graph-explorer
️🕵️ This react-based Web app will create a seamless browsing experience for Labeled Property Graphs (LPG) or Resource Description Framework (RDF).
GCP releases an article on big security ops trends to expect in 2023.
These trends include SOC teams handling of cloud environments, the use of AI by attackers, changes in staffing of SOCS, and continuation of hybrid work for Anywhere Security Operations workers
The Cloud Journey Series; The Cloud Center of Excellence (CCOE)
Defining CCOE; an Amazon invention.
While a variety of skills will be required for professionals who will work in the CCOE, it is crucial to understand the relevance of such a team, compared to the usual IT teams companies have.
Most importantly, companies need to realize that the goal is to integrate cloud systems in such a way that it promotes the growth of the business.
Other Headlines Mentioned:
After Show