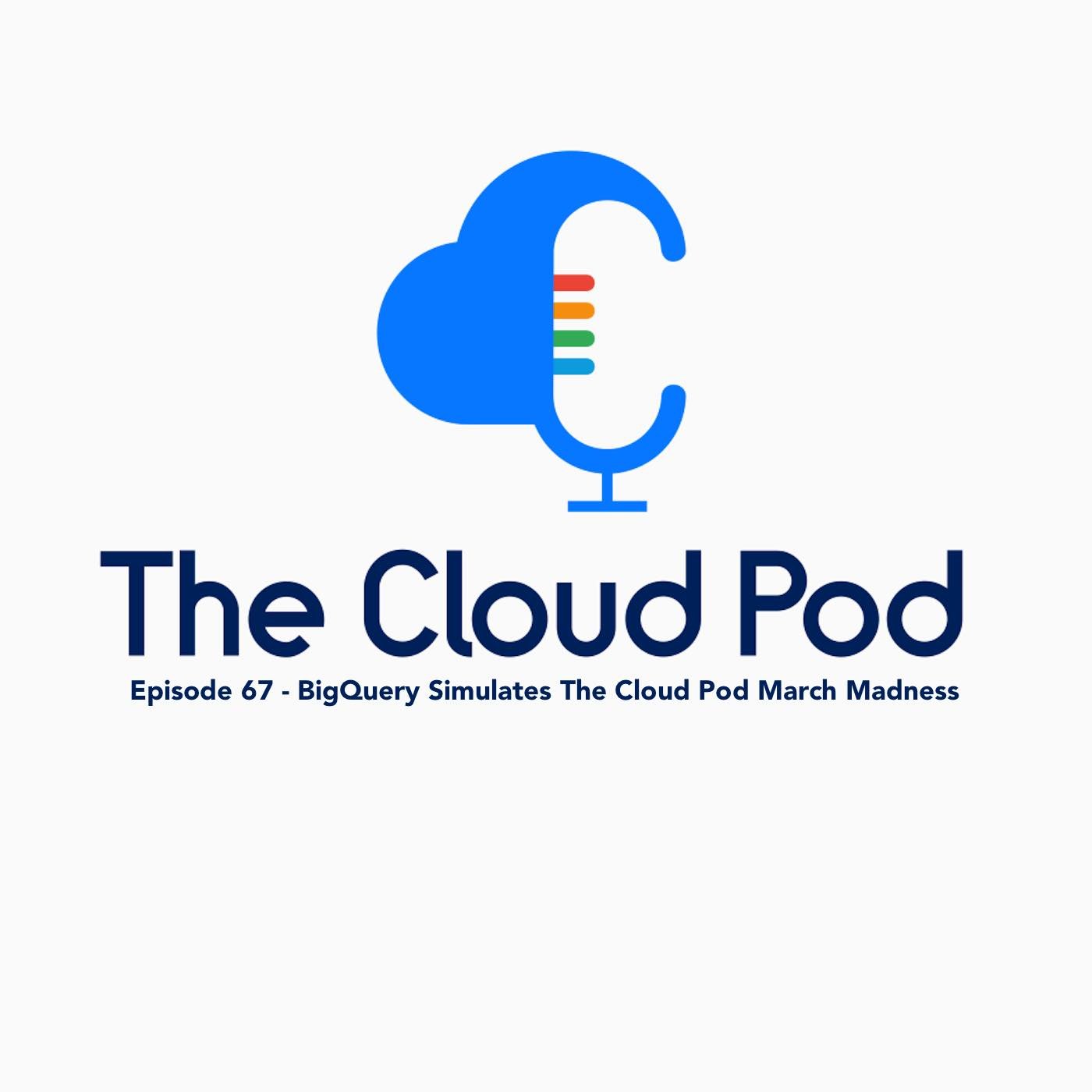 Your hosts meet online to work on this week's episode of The Cloud Pod.
A big thanks to this week's sponsor:
Foghorn Consulting

, which provides full-stack cloud solutions with a focus on strategy, planning and execution for enterprises seeking to take advantage of the transformative capabilities of AWS, Google Cloud and Azure.
This week's highlights
General News: The Cloud Pod Tackles COVID-19
🏷️ We're donating profits of our sticker sales to the John Hopkins University COVID-19 Research Response Program through July 1, 2020.
 AWS: Staying Productive
🤔 The Amazon CloudWatch Contributor Insights feature, which gives users an overview of their operational problems, is now generally available. CloudWatch Contributor Insights is also generally available for DynamoDB, though it is 50 percent more expensive per million log events than Insights not for DynamoDB. You can build some neat automation around this.
☁️ Back in Episode 51, we covered the new instances with ra3.16xlarge nodes, and now Amazon is adding instances with ra3.4xlarge nodes, which lack the excess power of ra3.16xlarge. At a quarter of the price of the larger larges, that's some considerable savings.
📏 Amazon Redshift now features elastic resize, allowing users to change node types within minutes. This will be helpful if you want to make the move to those cheaper instances.
🎹 If you're looking for something fun while sheltering in place, you may be pleased to hear that AWS DeepComposer is now generally available (and with new features!) You can buy an Amazon keyboard for $99 or a generic for $50.
💰 Amazon RDS for SQL Server now supports In-Region Read Replicas on SQL Server Enterprise Edition in the Multi-AZ config with Always On Availability. Careful though, you can really rack up a bill this way if you're careless.
⏩ Amazon announced that Amazon Elastic File System has quintupled its speed for General Purpose mode file systems to 35,000 read operations per second. That leads into our next headline: Amazon Elastic Container Service now supports Amazon Elastic File System, replacing the interesting hacks previously required to allow containers on different hosts to access the same data set. Maybe we'll rebuild our TCP website?
📦 AWS launched its Windows Migration Acceleration Program which helps customers migrate over in three steps: assessment, mobilize, and migrate and modernize. This is going to be a very compelling incentive, and we expect to see a lot of customers to migrate.
Google: March Madness
💾 Google announced that Memorystore for Memcached, a fully managed in-memory data store service, is now in beta. And here we thought only AWS productized open-source software.
🏆 There's another toy to play with this week: Google's BigQuery March Madness simulations. In the absence of physical basketball this spring, you can play with the results of the simulations on the Interactive Data Studio Dashboard.
🔒 Google detailed the fine-grained access controls in BigQuery column-level security in a lengthy blog post this week. 
Azure: On the Clock
💻 IPv6 for Azure Virtual Network is now generally available worldwide. It's good to see DDoS protection living in the cloud though.
💽 Azure announced server-side encryption with customer-managed keys for Azure Managed Disks is now generally available. One more step in parity brings us closer to the major cloud providers relying mostly on price competition.
🕕 Also generally available are Azure's new disk sizes (4, 8 and 16gb) of Premium and Standard SSDs, as well as bursting support on Azure Premium SSD disks. The 30-minute maximum burst duration seems like yet another failure point.
Lightning Round
⚡ Justin takes this week's point (and the lead!) in the lightning round.
Other headlines mentioned: