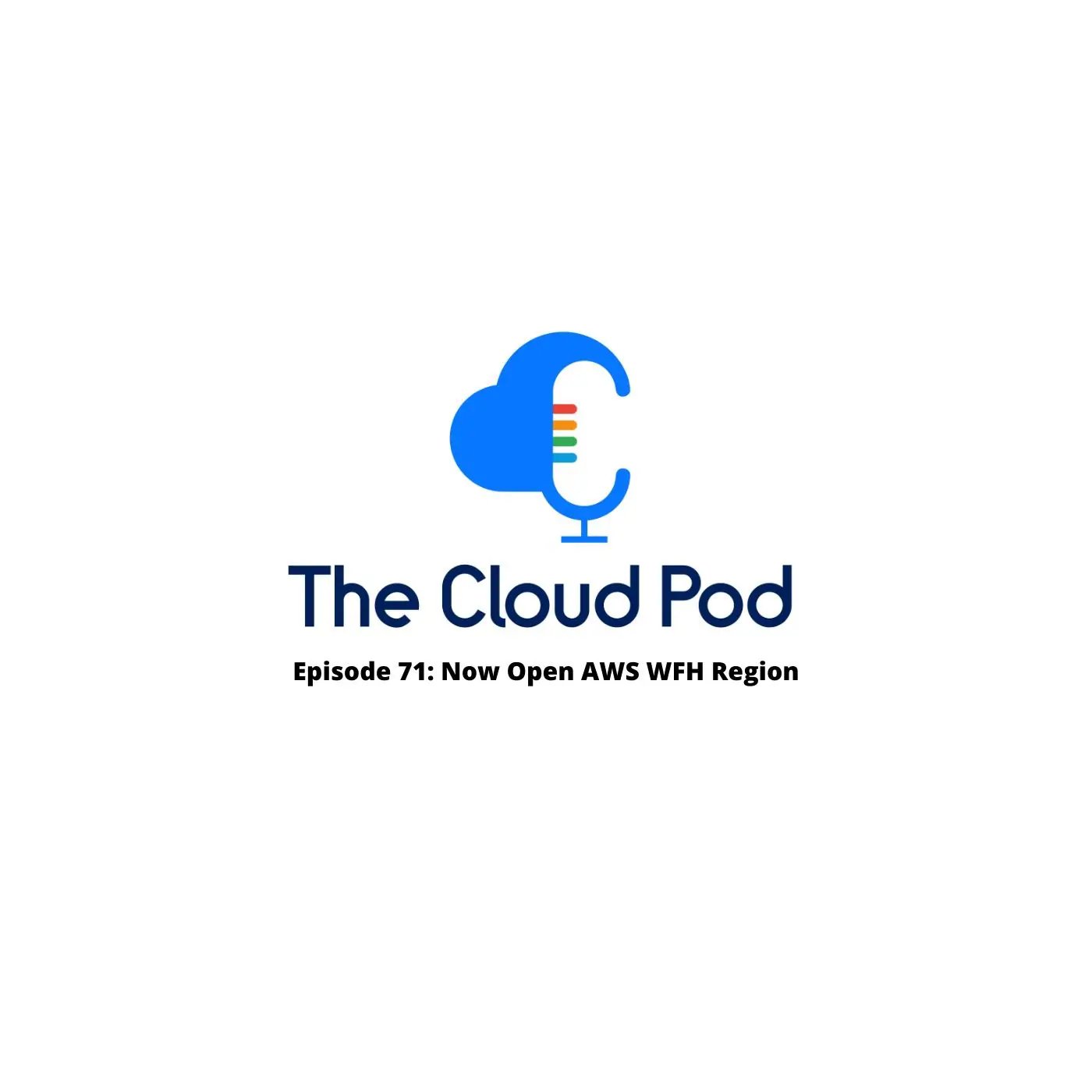 We crown the winner of the AWS Summit Draft Picks on this week's episode of The Cloud Pod.
A big thanks to this week's sponsor:
Foghorn Consulting

, which provides full-stack cloud solutions with a focus on strategy, planning and execution for enterprises seeking to take advantage of the transformative capabilities of AWS, Google Cloud and Azure.
This week's highlights
🚨 We

crown the winner

of this year's AWS Summit Draft Picks!

🚨 Amazon and Microsoft keep

slinging blog posts

over

JEDI

.

🚨 We're all just trying to stay sane, honestly.
AWS Summit: Draft Picks
🏈 While it wasn't a particularly accurate set of predictions this year (with no honorable mentions scoring and even the tiebreaker non-functional), Justin managed to squeak out a win by correctly predicting a price cut in EC2, S3, or Networking and the Covid Crazy Growth Numbers. Jonathan scored the only other point with his prediction of improved DLP Tools for S3.

💰 Amazon Macie

simplified

its pricing plan and dramatically reduced costs. Is the 80% price cut the new way of announcing a product is generally available?

💵 Amazon Elastic Compute Cloud

cut prices

across all regions for Standard Reserved Instances and EC2 Instance Saving Plans. 

💸 Inter-Region Data Transfer prices have been

reduced

for data coming out of São Paulo, Bahrain, Cape Town and Sydney.
General News
👩‍⚖️ Amazon

filed

a second, concurrent bid protest to the Department of Defense. Microsoft and Amazon continue to snip at each other in public blog posts.
COVID-19
🏘️ Amazon will allow non-warehouse employees to

work from home

for at least five months. Microsoft

updated their WFH policy

, and will give employees the option to work remotely through October.
AWS
Azure
Google
Lightning Round
⚡ Jonathan takes this week's point tying it up at Jonathan (five points), Justin (five points) and  Ryan (zero points). Hang in there, Ryan!
Other headlines mentioned: