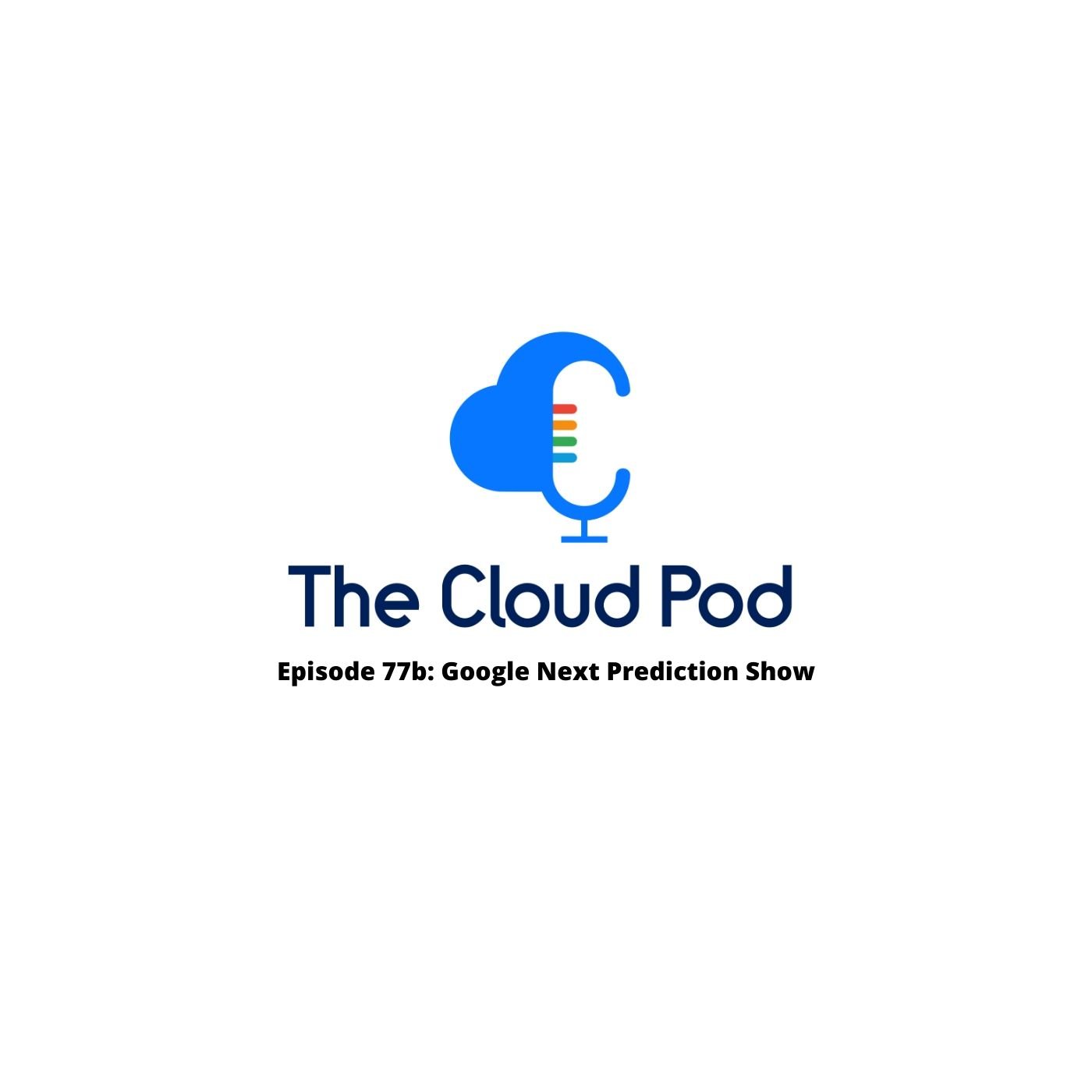 Google Cloud Next Predictions
Your show hosts come to you with their cloudy crystal balls to give us Google Cloud Next Prediction show for Thomas Kurian's keynote.
Justin
CloudSQL/Firebase/BigQuery via Anthos

More Granularity in Stackdriver reports/analytics around status reports (Thanks /u/casper_man)

Cloud endpoint Security Protection (Antivirus, Endpoint DLP, HIDS)
Jonathan
New Collaborations & Productivity tools Google Meet, New or Improved

Price reduction (token for Anthos (Small cut pacify the haters)

Thomas Kurian will speak about community governance
(Peter) Matt
GCP will launch a new region somewhere in the midwest

Partnership with a pro-sports league. 

Will announce their commitment to cloud infrastructure beyond 2023
Ryan
Tout their amazing bigquery & ML stuff to help with Covid research

A significant price reduction for Anthos drop it by more than 40% or removing 12 month commitment

Layer 7 network inspection and egress filtering
Honorable Mentions
Endpoint Security will run in the hypervisor (Agentless) – Jonathan

Tool Similar to Sagemaker

Threat Hunting Tools

ML/AI chops to Cloud Monitoring

Configuration Management Endpoints

Major Updates to Docs, Sheets, Slides, 

Quantum Computers
Tie Breaker: Number of Virtual Attendees on the Register? 
Ryan – 45,000

Matt – 60,000

Jonathan- 85,000

Justin – 100,000