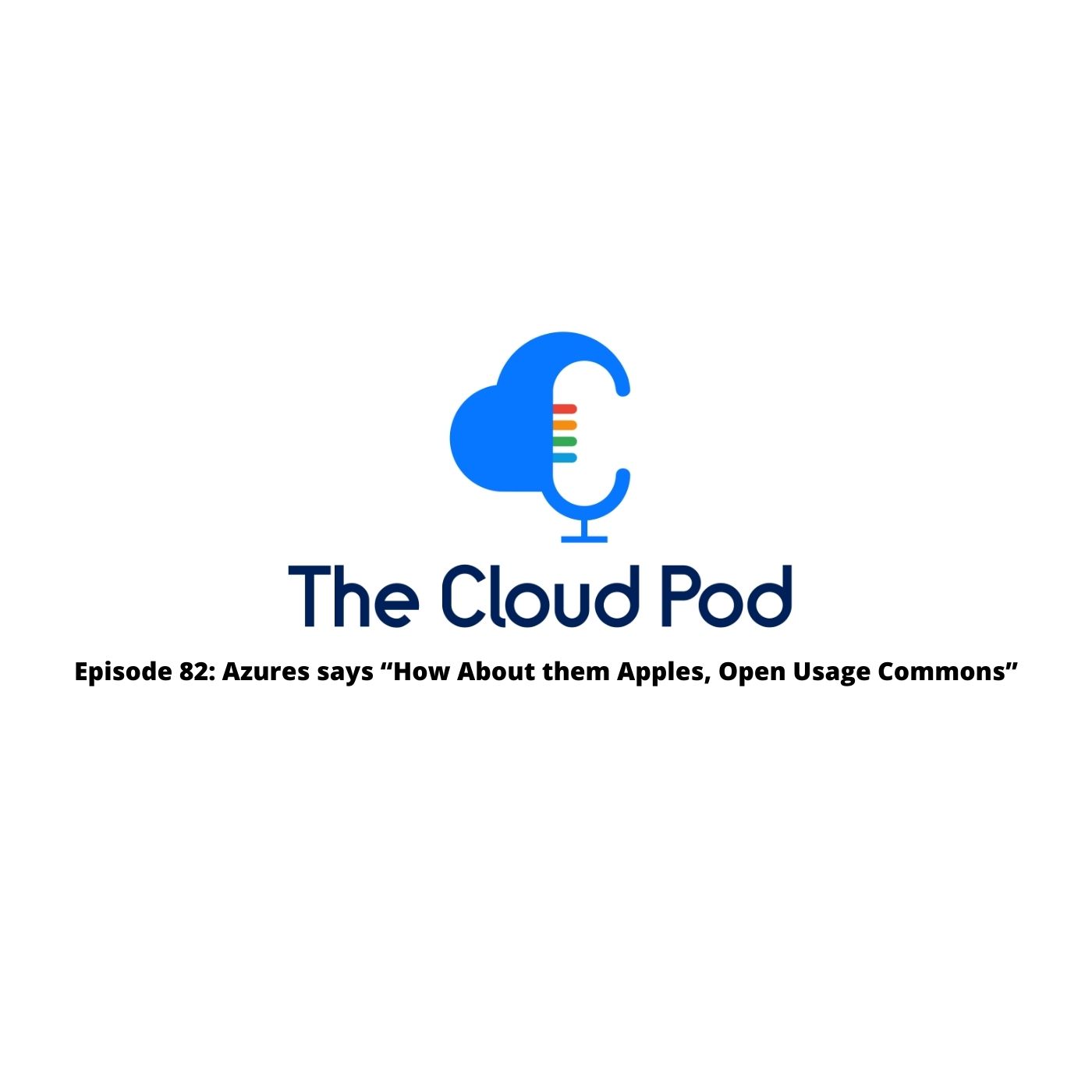 It's a new week, and that means you can be sure that Google Next is still going on… and of course, we've got a new episode of The Cloud Pod.
A big thanks to this week's sponsors:
Foghorn Consulting

, which provides full-stack cloud solutions with a focus on strategy, planning and execution for enterprises seeking to take advantage of the transformative capabilities of AWS, Google Cloud and Azure.

Commvault

is data-management done differently. It allows you to translate your virtual workloads to a cloud provider automatically, greatly simplifying the move to the cloud or your disaster recovery solution to the cloud.

live@Manning: Sign up for RustConf and Manning's Women in Tech conferences here.
This week's highlights
JEDI: Wait and See
⏱️ The Department of Defense has been granted an

additional month

to issue its remand decision. Neither Amazon nor Microsoft have objected to the delay.
COVID-19
💉 AWS is

supplying Moderna

with the computing as they work on their COVID-19 vaccine. Our deepest gratitude to the 30,000 human subjects in the phase 3 trials.
AWS: Brought to You by Foghorn
Google: YouTube Tutorials
Azure: Better Together
Oracle: Us Too But Better
💽 Oracle Cloud

VMware Solution

is now generally available. Though Oracle is late to the VMware game, they believe their security, availability, and user control differentiates them from the rest.
Lightning Round
⚡ Ryan takes this week's point, leaving the score at Jonathan (seven points), Justin (nine points) and Ryan (four points). You're poor in points Ryan, but you're rich in fan support!
Other headlines mentioned: