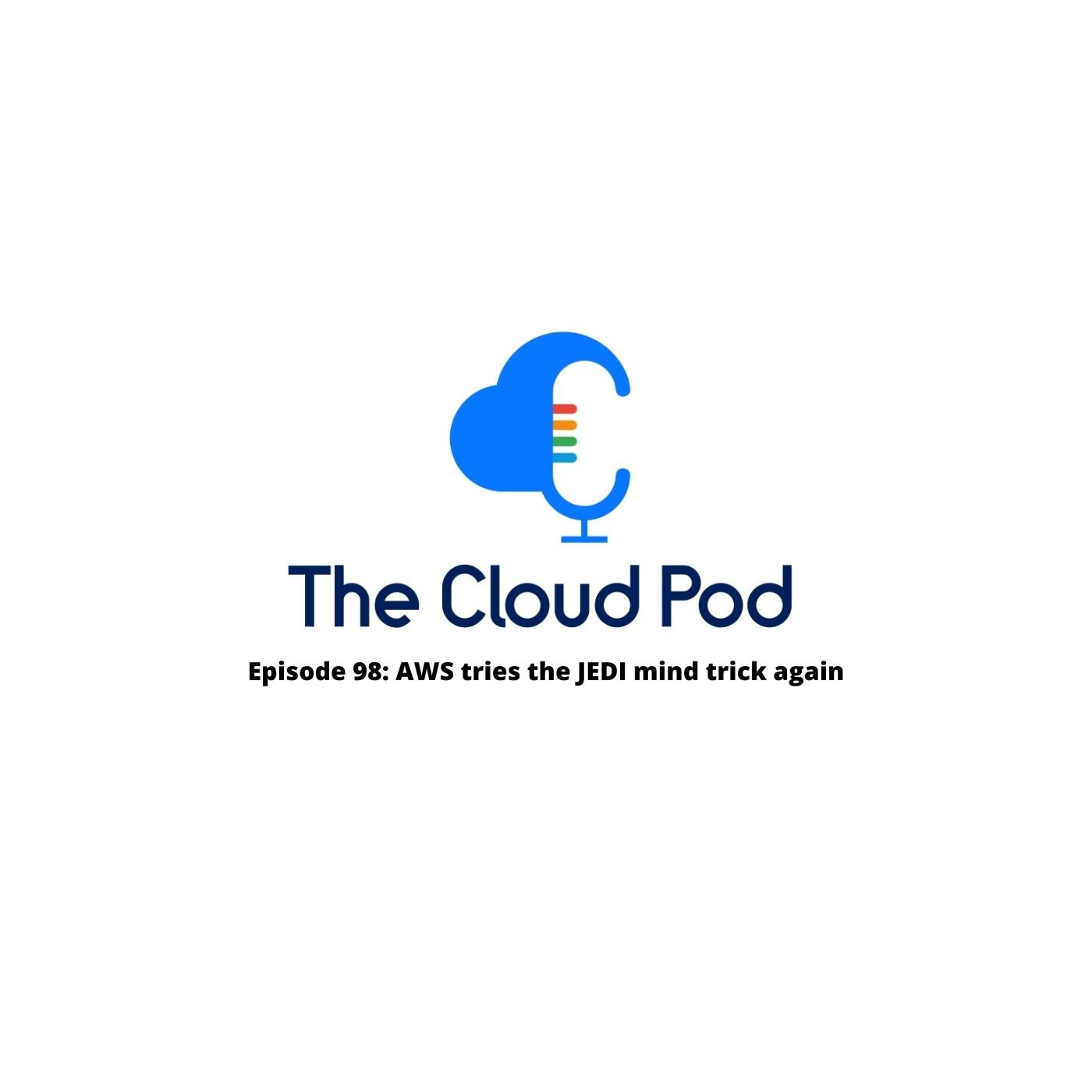 In its final week, re:Invent continues to deliver a slew of announcements, which are captured on The Cloud Pod this week. It came and went quickly for the team unlike Google Cloud Next, which seemed to go on forever.
A big thanks to this week's sponsors:
Foghorn Consulting

, which provides full-stack cloud solutions with a focus on strategy, planning and execution for enterprises seeking to take advantage of the transformative capabilities of AWS, Google Cloud and Azure.

Open Raven, the cloud native data protection platform that automates policy monitoring and enforcement. Auto discover, classify, monitor and protect your sensitive data.
This week's highlights
General News: Everyone's Favorite Topic
🍑 A heavily redacted version of AWS's latest protest against Microsoft and the JEDI contract

has been unsealed

. Trump made them do it.

🤗 U.S. Treasury and Commerce Department communications were reportedly

compromised by a supply chain attack

on security vendor SolarWinds. Go hug a security team this week. 
Amazon Web Services: The Presents Keep On Coming
re:Invent Continued
Redshift
More re:Invent News
Google Cloud Platform: Beware
Azure: They All Must Be Working On JEDI
TCP Lightning Round
⚡ Ryan is nipping at Jonathan's heels and has taken this week's point, leaving scores at Justin (16.5 points), Jonathan (10 points), Ryan (nine and half points) and Jacques (one point). 
Other headlines mentioned: