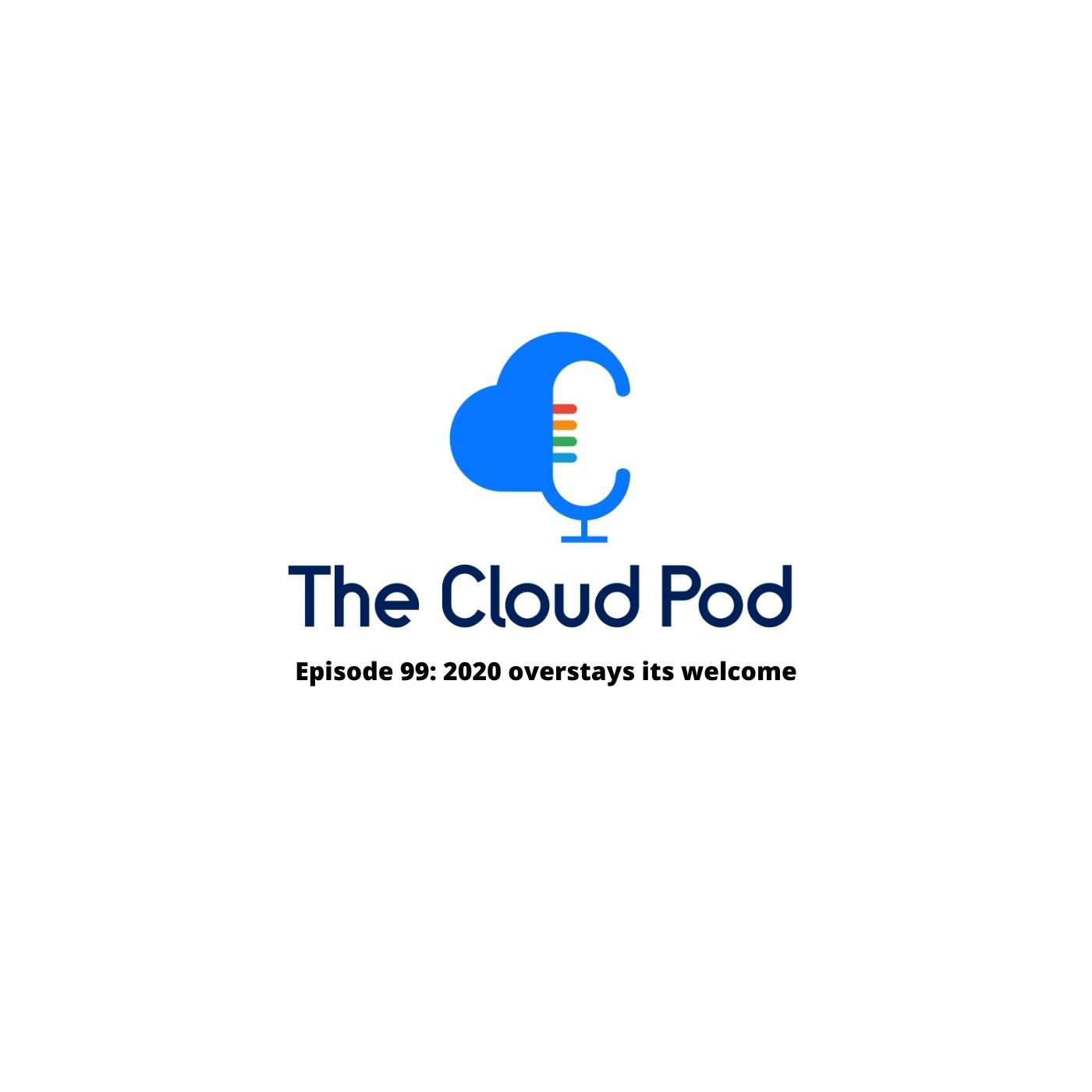 On The Cloud Pod this week, the team looks back on the incredibly weird year that was 2020 and how all we want is to give each other a hug (but we don't because social distancing is important).
A big thanks to this week's sponsors:
   

Foghorn Consulting

, which provides full-stack cloud solutions with a focus on strategy, planning and execution for enterprises seeking to take advantage of the transformative capabilities of AWS, Google Cloud and Azure.

 

Open Raven

, the cloud-native data protection platform that automates policy monitoring and enforcement. Auto-discover, classify, monitor and protect your sensitive data.
This week's highlights
Recapping the Shit Year That Was 2020
The Predictions That Were Made for 2020
Justin:

Amazon and Microsoft will work hard to compete with GKE.

Peter:

Kubernetes workloads will double in the next year.

Jonathan:

Amazon will open data centers across growing African economies, RISC-V based RISC instances will release (and Slack will be acquired this year for sure).

No One

: A global pandemic and Ryan would join the podcast (coincidence?). 
Favorite Announcements of 2020
Ryan:
  Peter:
 Jonathan:
Justin:
Honorable Mentions:
Predictions for 2021
Jonathan:

Braket and other quantum technology will become mainstream and start breaking TLS.

Peter:

The biggest blocker to cloud adoption will be costs, with individuals spending too much and debt of poor cloud migrations.

Justin:

Verticalization of the cloud Fintech, Health, Retail, etc.

Ryan:

WFH will be a permanent trend, further breaking traditional security.
Amazon Web Services: Eff You, Google
Google Cloud Platform: Going For World Domination
Azure: Just Cheap
TCP Lightning Round
⚡ Justin takes out the competition with this week's point, leaving scores at Justin (17.5 points), Jonathan (10 points), Ryan (9.5 points) and Jacques (one point). 
Other headlines mentioned: